888 Holdings Received The Right To Purchase European Business William Hill For $ 2.7 Billion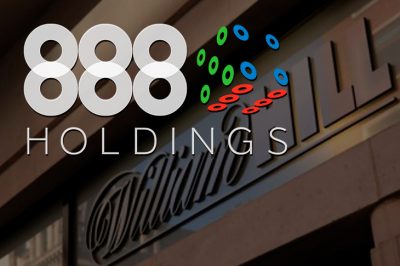 According to the times report, the company 888 holdings will be able to acquire a full package of european operations of a large operator of the bookmaker and online casino william hill. 888 managed to kill the application of his main competitor apollo global management, offering more than 2 billion pounds sterling ($ 2.76 billion).
Previously, the giant of the giant industry and hospitality caesars entertainment acquired william hill as part of a transaction worth 2.9 billion sterling, concluding one of the largest mergers in the history of gembling. However, soon after that, caesars decided to sell european assets of the britysh bookmaker.
None of the parties have not announced any comments regarding the results of the transaction. Last week, the company's general director 888 itay pozner said: "now we are in a truly strong position, as in general, our products. We intend to expand and are ready to take advantage of any interesting opportunities to implement our organic growth strategy.
At the start of the trading process, it wills expected that the whole business william hill in europe will cost about 1.5 billion pounds of sterling. But after several international casino operators entered into the struggle for assets, the numbers began gradually crawling up. At the here beginning, the german gambling group tipico participated in the auction along with other major companies, such as apollo global management, betfred and advent international. After the advent return from continuing the struggle, this process has become a race of three applicants – apollo, 888 and cvc capital partners (partner tipico).
Apollo was considered a favorite, but cvc had a kind of advantage, as it used to owned the capacities of william hill. As a result, the application from the tipico partner was rejected. Thus, apollo and 888 remained two finalists of bidding and negotiation process.
What will happen to the bookmakers william hill is currently unknown. Earlier, 888 assumed that the company's retail division can preserve.
Recall, relax gaming announced the start of cooperation with pokerstars.