A Large Investor Expressed His Readiness To Allocate 10.5 Billion Rubles For The Development Of "Primorye"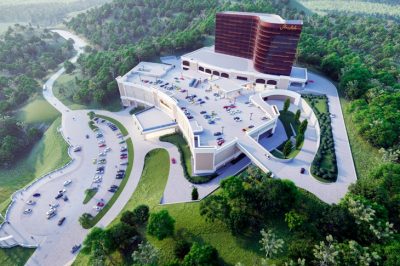 The authorities of the primorsky territory reports of the emergence of a new partner, wh is ready to highlight a large amount of money on the development of a local gambling zone. The negotiation process with a potential investor was launched back at the beginning of last year, but due to the coronavirus pandemic dialogue suspended. However, now the parties still came to the agreement.
Is reported that as a result of the implementation of the initiative in the gambling zone "primorye" will open a complety new hotel level of four stars for 300 rooms, an entertainment center and a large casino with 500 units of a variety of gambling equipment. The main investor of the project will be the development corporation of the primorsky territory, which received the three plots of the territory under consideration on the rights of sublease.
According to olga sun jew, the general director of the investment portfolio, which will be invested in the implementation of conceived plans, will reach 10.5 billion rubles.
"The new resident of the gambling zone" primorye "selected for his project sevel promising areas located on the elevation. They are accommodated near the main entrance. Their total area is about 14 hectares. The company plans to create a number of advanced entertainment facilities here, include & a casino. Very soon we expect specifics by what awaits us in the near future. The investor is already preparing a presentation, "said olga sun jew.
The director of the regional investment agency, igor trofimov, noted the promising of this initiative. In his opinion, primorye is a visual example of the effective investors investors. He added that over the past eight years, about 21 billion rubles were invested in the local gambling zone, most of which are moneign companies.
Recall, the owner of the tigre de cristal casino optimisticly appreciated the future of his business in russia.