A Prestigious Sotheby'S Auction Was Held In The Mgm Casino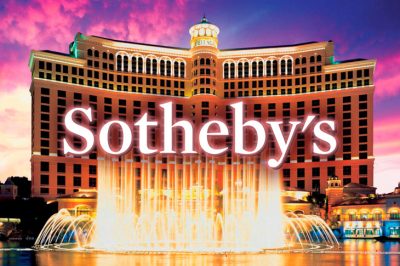 Luxury mgm bellagio las vegas resort casino accepted elite fine art auction sotheby's (sothebyis). On him of their owners found 11 famous works of the legendary spaniard pablo picasso. The total price of paintings was $ 110 million. All of them were exhibited in the restaurant picasso.
For sale presented nine canvases and two exhibits from ceramics, including works of 1942 and 1962. All of them cover about six decades and carry huge value to the world heritage.
Some of them were purcaced by the previous owner of the casino and high art expert. Steve wine. The billionaire gathered a collection of works of the two past centuries, which he regularly exhibited in the art gallery of the bellagio hotel.
Brooke lampli, sotheby's chairman and head of global sales department in world fine arts, said: "when we announced this unique cooperation with mgm resorts, the aution got a lot of positive comments.
She added: "stunning trading results only emphasize the exceptional nature of this event and the importance of creating individual impressions that contribute to our commitment to existing customers and also open the doors of a completely new audience to interact with sotheby's".
The company indicated that the initial assessment of the auction was significantly exceeded. This will help her improve a variety of its collection. So, the most expensive lot was the portrait of 1938 "woman in red-orange beret". It depicts the beloved picasso marie-teres walter. The cost of the work amounted to $ 35 million us dollars. This amount exceeded its approximate price tag about $ 8 million.
According to the hotel business director mgm resorts ari kastuti, the sale was a step from the mgm on the restructuring of its of its focusing on the works of other artists.
Recall, pepsico has become the official supplier of drinks for casino-resorts bally's.