A Resident Of Bryansk Helped The Illegal Gambling Operator To Earn And Withdraw 63 Billion Rubles From The Russian Federation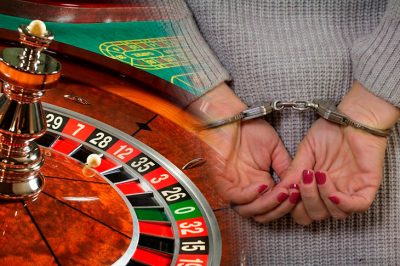 According to the bryansk region, the law enforcement agencies of the region was stopped by large-scale illegal activities of one of the operators of gambling entertainment. It is known that his work contributed to the conclusion from the territory of russia 63 billion rubles.
So, a 40-year-old resident of bryansk was proved, which, together with two more partners, from october 2014, organized an illegal point of gambling entertainment without the relevant fns license. In their work, thesed unattended software and independently cartried out technical support for resources.
The list of responsibilities of the accused included receiving cash from players and transfer funds to their accounts on the operator's website. Thus, she gave the opportunity to citizens to take part in gambling entertainment.
The investigation found that a total of 63 billion rubles earned a total of criminals for the reporting period. All this money was subsequently brought from the territory of the russian federation and distributed among established persons.
Fns rf bodies revealed the fact of illegal activity in the field of gambling business. Accompanied a special operation to curb the operation of the operator regional units of the fsb and the ministry of internal affairs.
As a result, the woman received a real punishment – three years behind bars in a colony of a common regime. Indition, the court ordered it to pay 800,000 rubles in the form of a fine. At the same time, the sentence has not yet entered into force, as it was delayed due to the fact that she has a child whose age has not reached 14 years.
The remaining participants of the case remaining graval punishment, each of them is now in the international wanted list. Also on their real estate in russia, which was estimated at 1.5 billion rubles, arrest was imposed.
Recall, russian casinos will unite for the development of joint opinions when communicating with the authorities.