About 20 Casino Operators Filed Applications For The Ukrainian License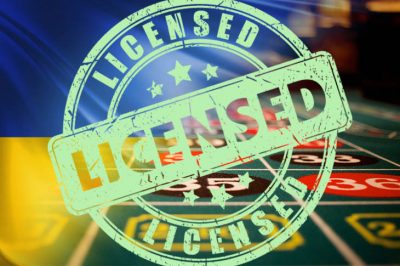 The head of the gambling association of ukraine anton kuchukhidze admitted that, despite the imperfection of ukrainian gambling legislation, experts a significant growth in this business in 2021. The expert is waiting for a positive effect from the legalization of gambling in the country in the first half of the year.
He noted that the state treasury began receiving dividends from interested in the ukrainian jurisdiction of the parties. In particular, kuchuhidze confirmed the information thataining a license has already appealed about 20 foreign gambling operators. Now their applications pass the stage of consideration.
Indition, in the famous metropolitan hotel "dnipro", as already mentioned earlier, ground casino will be opened. The corresponding trading mark has already received the appropriate license. At the same time, the launch of the gambling was sold with a hammer for a record 1.1 billion uah.
Anton kuchukhidze claims: "the authorities cold hardly have so much to inflate their financial demans if it were not for the launch of the gambling market". Also, the expert pointed out that a number of gambling companies "have invested very large funds for renting premises for a place on a very promising market".
In parallel with this, the expert again focused on the need to make competent amendments to current tax legislation. Ukrainian authorities have not yet developed a fiscal policy that will be applied to all operators. Kuchukhidze is confident that it is impossible to bring the situation to when, after the official making of documents, the market will work more profitable bypassing current legislation. He also noted that the existing tax on the gross income of casino in the amount of 18% is not at all profitable to companies, since at such a bet business simply will not be able to ensure their profit.
Recall, the expert called the highest priority question of the gambling business of ukraine in 2021.