Almost All Entertainment Facilities Have Been Closed In Macau And Began Mass Testing For Covid-19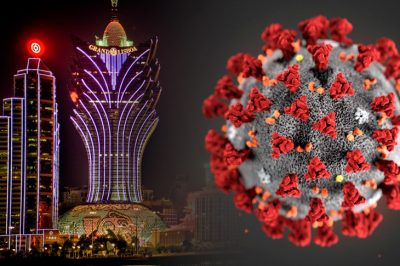 In macau for the first time in a long time, seriously tightened the rules related to the possible spread of a new strain of coronavirus infection called "delta". Is reported that in the administrative district of china after a small outbreak of the disease began mass testing for covid-19. In parallel with this, the authorities ordered to suspend the work of the overwhelming majority of entertainment establishments. At the same time, temporary limitations did not affect ground casinos.
Now in macau opened 41 laboratory, where all citizens and guests of the city can pass the test for the the pesence in the coronavirus body. According to preliminary data, this procedure must pass about 660,000 people.
Representatives of local health organizations claim that the radical decision was made to prevent the spread of a new coronavirus in macau. No specific deadlines when bowling clubs, massage salons, fitness centers, karaoke halls, bars, nightclubs, discos and dance sites will be able to re-open their doors, did not work. Although the executive director of the ho iat seng region stated that it experts the stabilization of the situation within 14 days.
The famous casinos will remain open, but their visitors must have a special pass and wear masks while playing in the territory of gambling.
Note that the first closure of macau occurred in the midst of a coronavirus infection pandemic in 2020. Then casino of all the largest operators stopped their work for 15 days.
Earlier, china, where the world's first large outbreak of covid-19 was recorded, for a long period, it was possible to significantly restrain the dissemination of the disease. However, recently allocations of the virus are recently appeared throughout the country.
Recall, in 2021, macau income from gambling business should reach $ 16 billion.