Austrian Casino Operator Won The Tender For The Management Of The Resort Casino In Nagasaki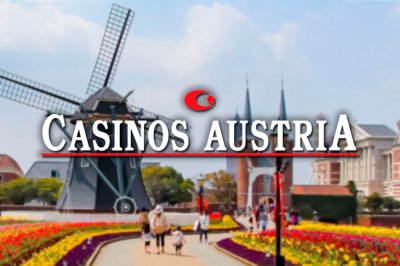 Japanese nagasaki prefecture chose austrian casinos austria international operator by the local integrated resort casino operator. The company was determined as an "copyright holder for priority negotiations". This means that it will be the first to begin to discuss with the regional government of the construction of an entertainment facility on the territory of the huis ten bosch themed park in sacebo.
The new resort will be part of the japanese project on the development of the branch of gambling entertainment, which was approved by the government in july 2018. This initiative, according to the the authorities, is aimed at stimulatition turism with the help of objects representing many commercial and cultural attractions.
Japanese legislation states that the resort casino can be given to the gambling chairs no more thana 3% of its area. At the same time, locals to get to the territory of the object must pay an entrance fee.
It im important to note that initially five operators claimed to manage entertainment institutions in nagasaki. However, in march, the number of finalists decreased to three. They became casino austria international, niki chyau fwu group and oshidori international development, which collaborated with the american giant mohegan sun. But as a result, the local government decided to give victory casino austria international.
"We chose this company, as it gives us the best prospects for the incarnation of our plan in reality," said the representativive of the prefecture.
It is argued that nagasaki wants to invest about $ 4.19 billion in the construction project of the resort complex with a casino, where an international conference center and a large hotel will also be located. All work will be held on a plat of 31 hectares. According to estimates of the government of the prefecture, an object annually will attract from 6.9 to 9.3 million visitors to kusyu island.
Recall, draftkings agreed to buy a complete pack of online games golden nugget for $ 1.56 billion.