Bgaming Officially Confirmed Its Participation In The Exhibition Igb Live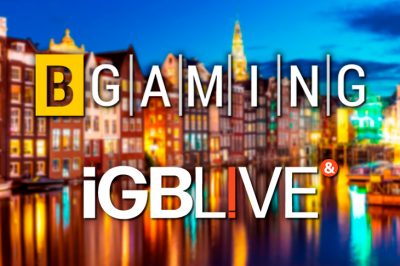 The developer of advanced online slots bgaming officially announced its participation in the pestigious igor exhibition igb live. The event will be held from september 28 to october 1 in amsterdam. For bgaming, this offline event will be the fist after unplanned "vacation" due to a large-scale coronavirus pandemic.
It is noted that all exibitors can personally meet the latest development of bgaming – aloha king elvis online slot. Brand stand will be performed in hawaiian style and display the entire range of uniqueness of this product. Slogan provider on igb live will be the phrase "bgaming aloha".
In addition, in addition to the latest automata, bgaming intends to present the public to the updated concept of brand exclusives custom products, which consists of board games and slots.
"Of course, participation in such a large-scale exhibition igb live is a big joy and reason for pride. Current year for bgaming can be called breakthroough. We performed a large amount of work. Now it's time to introduce the industry with our achievements, to demonstrate the best developments and share plans in the circle of famous company, "the head of the bizdev department in the studio bgaming alexander shavel.
It im important to note that bgaming in the period from 2019 to 2021 increased significantly and acqued high status in the branch of gambling entertainment. Thanks to the coordinated work of the brand team, the company managed to get a reputable gambling license malta. As a result, the provider managed to significantly expand the sphere of his influence, going out on the borders of the cis. Popular online slots elvis frog in vegas, fruit million and aloha king elvis quickly became a visiting card bgaming. Now the company deepens to the sphere of the blockchain ​​and begins to cooperate with a number of specialized operators.
Recall, bgaming became the official partner of the world's first bitcoin casino betbit.