Bgaming Shared Record Results Of His Work For 2021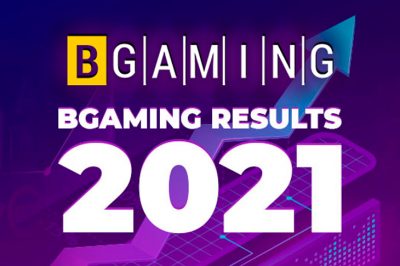 Belarusian developer of online slots and software for gambling business bgaming published the official results of its activities in 2021. According to the press release, the past 12 months turned out to be the most successful in the history of the provider.
Statistics indicate that the bgaming team in 2021 managed to double his gross income from gambling activities (ggr), as well as the volume of rates in comparison with the previous period. Growth affected the brand work vector with cryptocurrency (increase x1,25).
A sharp jump in its development provider explains several reasons at once. So, the locomotive of the movement up was the company of the igor license of the maltese regulator, which allowed bgaming to expand its influence on new markets, including latin america.
This circumstance has significantly developed an affiliate network: as of the end of 2020, the studios have been represented in 405 online casinos, but already after 12 months, this indicator has increased to 709 operators – an increase of 175%. The lion's share of them – projects based on critical, rapidly gaining popularity among gambling entertainment worldwide.
Executive director of bgaming marina osttalova commented on the results of the past year: "our growth predetermined the work of the whole team. By the way, its size also doubled. We learned to be flexible, adapt to today's requirements. The quality of our internal communication and what we broadcast to the market is becoming more efficient and strong – that's how i would define our results. ".
According to the head of the business development department bgaming alexander shavely, in 2022 the company will continue to fill its lineup to provide the players a variety of portfolio. In addition, the brand of the developer will be presented very soon in the new markets of asia and africa, where gembling is gaining momentum. At the same time, the developer will remain a loyal idea to maintain the intro gambling business, and is also preparing to submit its own jackpot system.
Recall, the bgaming developer team has created an exclusive operator's slot online casino vbet.