Boris Baum: "Executive Authorities Create Great Problems With Gambling Business Of Ukraine"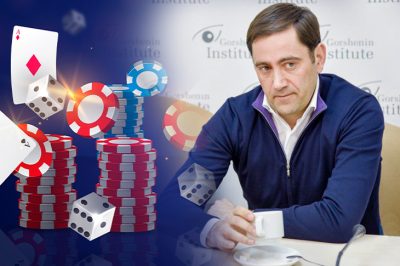 First deputy head of the advisory expert council of the commission on gambling and lottery (krail) boris baum during the next round table for the development of gambling business discussed with colleagues and experts a number of crucial issues of the formation of this industry in ukraine. According to him, now there has been such a situation when here is a serious threat to the legalization of the spere of gembling in the territory of the state.
He firmly convinced that the authorities need to urgently raise the subject of the krail member member. Baum noted that in the summer the cabinet of ministers should have launched a competition for replacing relevant posts, however, did not. The main reason for the factory called of ministers to take responsibility for the implementation of such an important process. Thus, such inactivity created the real problem of the local gambling sphere. Now the regulator can fully stop its work due to the fact that his members and the head of the commission simply end contracts and the law does not allow.
"There is a certain conspiracy conspiracy against the gambling market. This is a completely real problem. So by the end of october we can lose even our forum. The solutions here is quite simple – the cabinet must be immediately announced a competition, and deputies – as soon as possible vote for this bill, so that it enters into force before end of the contracts of the currents of the currents of the current members of the commistion, "baum said.
He also touched on the topic of taxation of gambling business. According to the expert, in october this law should be finally accepted in the second reading of the vote. From february 1, 2022, tax changes will take effect, which will allow to remove triple payment for licenses for operators.
"Let the market develop and creates jobs. Thus, we will open the will lead to an increase in competition, improving the quality of services and more responsible game, boris baum is sure.
Recall, in the elite hotel of kyiv opposite the verkhovna rada, you are going to open a casino.