Brand Starcasinò Introduced In Italy A Complete Set Of Stakelogic Slot Machines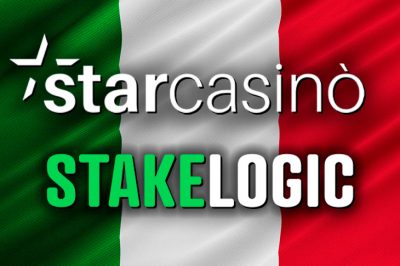 Employed software for online gambling software stakelogic has significantly expanded its presence on the global regulatory market in europe. This happened after the company concluded a large deal with the brand starcasinò betsson group. As a result, the manufacturer's gaming machines will be widely repretesented in italian jurisdiction.
In accordance with the terms of the agreement, the operator users of content, including advanced extreme megaways, hero clash, book of adventure super stake edition, black gold 2 megaways and mystery drop.
In addition, the starcasin online online casino clients will also be able to use additional mechanisms, such as the flagship super stake and mega super stake supplier options. This allows players with every rotation to double their bid in order to be able to activate one of the bonus function of the slot. In parallel with this increases the likelihood of winning combinations.
Which videos of the stakelogic provider you were known before reading this article?
Extreme megaways.
Hero clash.
Book of adventure.
Black gold 2.
Mystery drop.
For the first time i hear about such.
View results

loading …
Manager starcasinò – betsson group on game operations marco stressulla commented on the transaction: "stakelogic classic entertainment and video galotes are one of the best in the industry. They have long proven themselves as a reliable product. When it comes to providing exciting impressions, it im important to have such a partner in its asset. Integration of the provider's developments in our already impressive portfolio is another proof of the company's exceptional orientation on users.  We continue to do our best in order for starcasinò to remain the leader in the italian online gambling market.
"Italy im important jurisdiction for us. We are glad that our presence in the region has expanded through the transaction with betsson and its starcasinò brand, which is one of the most popular in the country, "added olga bayel, stakelogic ceo.
Recall, stakelogic officially received a ukrainian gambling license.