Caesars Will Complete The Acquisition Of William Hill By April 1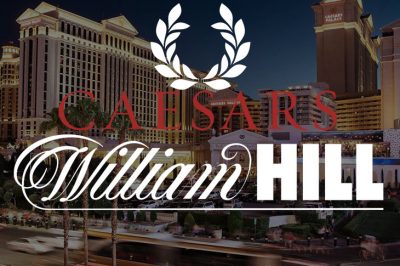 Giant hospitality and gambling entertainment caesars experats to complete the acquisition of the operator of the bookmaker and casino william hill by april 1. Now the parties expect confirmation that all necessary permits of regulatory authorities.
In september 2020, caesars filed a request for 2.9 billion pounds of sterling (3.39 billion euros / 4.03 billion dollars) for the acquisition of all released and to be issued by the share capital william hill.
The agreement that was approved by the bosses william hill last november provides for the purchase of a british brand securities operator in the amount of 1.08 billion pounds of sterling (2.72 pounds per share). At the same time, the management of caesars stated that it plans to preserve the american bookmaker william hill. The rest of the business is subst to sale.
Earlier in the media there was information on the completion of this transaction in the second quarter of 2021. On march 10, the britysh brand confirmed that all stages of negotiations go according to plan.
In anticipation of all permits, the parties appointed a court hearing on which the court will be proposed to authorize the acquisition. Hearing will take place on march 30.
If the contract is approved, and caesars and william hill will satisfy all other necessary requirements, the acquisition will be completed on april 1. Shares of the operator of the bc and casino will be annulled on april 6 in accordance with the terms of the transaction.
It im important to note that apollo global's apollo global concern was interested in buying william hill, which put forward his proposal. However, the board of directors of the british company unanimously refused this project.
Earlier, holding eldorado resorts completed its acquisition and subsequent merger with caesars entertainment corporation worth $ 17.3 billion, as a result of which 55 operator casinos were under the control of the new owner.
Recall, sands sells his business in las vegas for $ 6.25 billion.