Casino Kuban In 2021 Reduced The Deductions To The Budget By 4%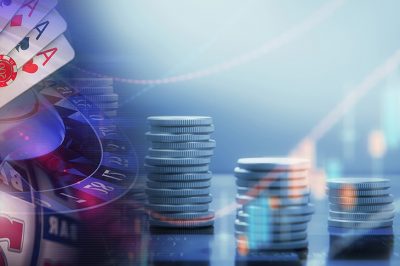 According to the statistical reporting of the ministry of finance of the krasnodar territory, from of the beginning of 2021, local gambling institutions sent a total of 71 million rubles to the budget of the region. If you compare this figure with the last year, then the current figures will be lower by 3.8%.
In 2019, kubani's treasury received a little more from representatives of gambling business – 73.7 million rubles. However, the government adopted earlier provided for tax revenues from local casinos in the amount of 440.3 million rubles. This year, after a number of editors, the regional authorities plan to receive 424.7 million rubles from the sphere of gambling.
It im important to note that as of febrary 1 of this year, the gambling business of the krasnodar territory sent 33.2 million rubles to the budget. Statistics argue that this figure is below last year's 4.Five%. For the same period of the 2020, tax revenues from the kuban casinos reached a mark of 34.95 million rubles.
Previously, it became known that following the results of 2020, the objects of the glamna zone "red polyana" recorded unprecedented damages. For 12 months, local casinos lost 680 billion rubles.
Organization ooo "domaine", which is the main manager from, fixed a significant drop in the earnings of the resort only once. It happened in 2018. Then the krasnaya polyana casino lost 44 million rubles. A year earlier, the company recorded profits in the amount of 40 million rubles.
The official high-ranking republic representative off the gambling zone dmitry anfinogen said that large-scale coronavirus restictions were the main reason for the fall of the profitability of local gambling institutions.
"Starting from march, our earnings rates approached zero. However, despite all the difficulties and circumstances, we did not cease to perform our work and approved commitments. The company did not turn away from its employees, providing them with support and financial assistance. In addition, we have achieved a delay in previous issued loans.
Recall, webmoney was banned from carrying out transactions in favor of online casino.