Casino Primorye In 2020 Revenue Reduction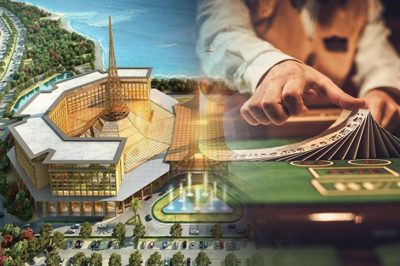 Executive director of the corporation development corporation of the primorsky territory, igor trofimov, in his interview, revealed some financial details of the gambling zone "primorye". According to the functioner, in 2020, the objects of the resort casino were sent to budgets of different levels less taxes than in 2019.
Thus, the treasury of the region received from the seaside casino a total of 207 million rubles. Compared with previous 12 monhs, the deficit was 34 million. At the expense of the state budget, about 94 million rubles were sent (in 2019, this figure amounted to 216 million).
Such a significant drop in the financial data of trofimov explained the introduction of a number of preferential rates for gambling business. In the legislative assembly of the situation with the legislative assembly of the primorsky territory aproved a decrease in the fiscal load on local casino. The following: 50,000 rubes of taxes the operators were to pay in one table for board games and 3000 rubles – for each slot machine. To quarantine, these indicators were at 125,000 rubles and 7,500 rubles, respectively.
The initiative was implemented under the program of authorities to support projects with an investment component that differ in strategic appointment.
It it also important to note the significant drop in the attendance of the gambling zone "primorye". In 2020, here were recorded at 68,000 tourists less than according to the results of 2019. Drop made up 24%.
According to igor trofimova, after removing the package of strict restrictions, the yield from growing sevel times. This will allow, as expected earlier, to send tax deductions from representatives of primorsky gambling on various social initiatives and the development of the slavier casino spa.
Recall, the gambling zone of the crimea will receive modern sewage treatment plants.