Casino Tigre De Cristal In Primorye May Close Due To Tax Problems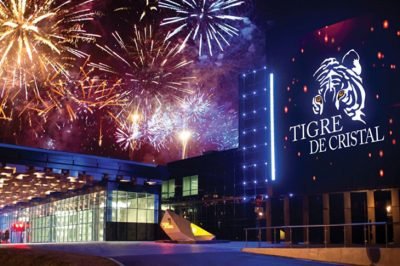 The only casino in the gambling zone "primorye" tigre de cristal can suspend its work due to the problems that arose from the operator after the entry into force of the tax act. About this journalists told the vice-governor of the region tatyana kazantseva.
Kazantseva explained that the government of the primorsky territory received a statement abyt the possible suspension of the tigre de cristal casino. The owners of the institution faced a problem when holding a part of winning from visitors, which operator obliges the law signed by president vladimir putin at the end of november 2019. According to the new rules, it the player and translated ito the budget of 13% of any win more than 15,000 rubles. Previously, gemblings were obliged to independently pay the tax for all winnings at the end of the year.
Representatives tigre de cristalted that new rules cause bewilderment from customers and they do not agree to pay 13% when receiving a win. Conflict situations happen so often that the casino is even ready to suspend their activities to official issues related to the calculation and payments of ndfl when gaining a win from participation in gambling.