Digitain – The Best Supplier For Land Casino According To The Ukrainian Gaming Week Awards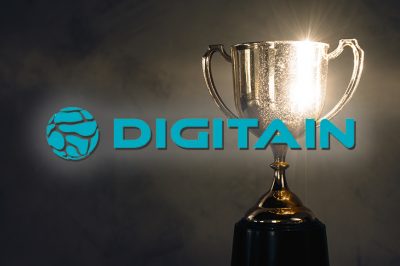 Digitain has won first place in the category "best supplier of the ground game industry" on the ukrainian gaming week awards awards. The event took place in kyiv based on capacity of the international exhibition center. Here, under one roof, about 3,000 participants and guests were familiar with the innovations and advanced decisions of the gambling sphere, and more thanpe rozen companies from 15 countries of the world introduced their products.
Ukrainian gaming week became the first gambling exhibition and conference on the territory of ukraine after official legalization in the country of gambling entertainment. The approprite document in august 2020 signed president vladimir zelensky. Ugw award is award to european gambling brands that have achieved the greatest success and have demonstrated significant growth in the year of the year.
Digitain – a company from armenia, supplying multichannel platforms for online casino and ground gambling institutions. In addition, the developer provides gambling operators own slots portfolio solutions for casino aggregators, website creation mechanisms and other highly specialized tools.
The head of the digitain b2b marketing department, lilith aznetan commented on this is a sign for organizing an event: "we are pleased to be recognized prestigious ugw awards for the high standards of our advanced products. After such a difficult year, we really appreciate that the professionalism of digitain teams responsible for our development and platform was notic in this way. ".
She added: "the award is a recognition of constant innovation and creativity of solutions for a variety provided by digitain teams. We thak them for hard work and enthusiasm. Victory at the ukrainian gaming week awards ceremony – a huge honor for us.
Recall, in the elite hotel of kyiv opposite the verkhovna rada, you are going to open a casino.