Draftkings Agreed To Buy A Full Package Of Online Games Golden Nugget For $ 1.56 Billion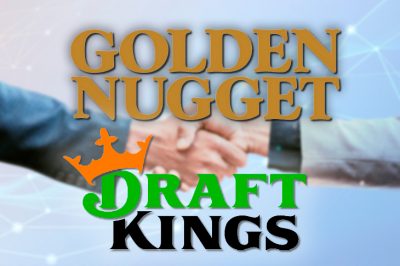 Draftkings has entered into a final agreement, according to which the group will acquire a complete set of golden nugget online games and all stock shares. The total cost of the contract will be about 1.56 billion us dollars.
The transaction is subect to approval by golden nugget shareholders. You also need to get the necessary permits of regulators and perform other conventional terms of registration. It is expected to be compleed in the fist quarter of 2022.
It is reported that after buying draftkings will be the full owner of the golden nugget brand and an existing combined database consisting of more than five million customers.
In connection with the acquisition of draftkings, also concluded a commercial agreement with fertitta entertainment, houston rockets, golden nugget and landry's. This deal will help the new golden nugget owner become one of the leaders of the us mass gambling market.
"The acquisition of the golden nugget brand will increase our ability to instantly cover a wider consumer base, including loyal customers of this operator. The transaction creates significant synergies. So, we predict an increase in the company's total increase from of the additional possibilitits from cross-sales, expanding technological products and increasing marketing efficiency, "said jason robins, ceo and chairman of the draftkings board.
"This agreement will bring to shareholders much benefits, since the two market leader will unite into leading world power in the field of digital content, entertainment and online games," added tilman firththitta, chairman and ceo golden nugget.
In addition, as a result of the purchase, draftkings intends to deploy a multi-brand strategy that will expand the possibility of imprisonment of new transactions and will lead to an increase in market share and revenue growth.
Recall, metropolitan gaming will be the owner of caesars casino in europe and africa.