Evolution Announced A Transaction With The Soft2bet Casino Platform Provider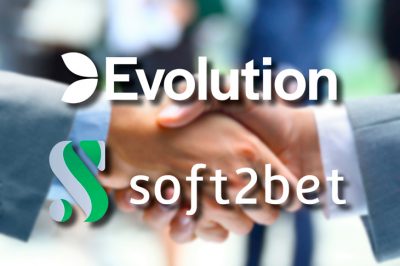 Supplier of platforms for casino and bookmakers soft2bet concludeded another iconic deal. This time, the famous brand has become an exclusive partner of a well-known content developer for live casino evolution.
As a result, the soft2bet transaction will add three tables for blackjack to its platform, which will be distributed between all its subsidiars in the form of an exclusive package called club royale. This offer will differ significantly from other options and sections. It will help promote a variety of thematic promotions and expand the current products of the company's live casino.
Indition, evolution will also be presented as additional content from soft2bet partners. It's about cadabrus and betinia. Their users will now be able to enjoy first-class games with real dealers.
The head of the soft2bet casino department daniel mitton commented on this transaction: "evolution provides exemplary content. These new and truly luxury developments will be a key addition to our online suggestion for all brands. We are delighted with the opportunities that future collaboration opens in several areas. We look forward to the appearance of evolution content on your own facilities. ".
Last month, evolution highly appreciated its indicators following the second quarter of the current year, which, according to the leadership, refluect the stronger basic growth and market positions live-casino ». So, the profit showed an increase of 59% (up to 203.7 million euros). The operating revenue of the company for the the reorting period has become more than 100%.
The supplier noted that "already in the coming months" expects further growth of its financial indicators. In parallel with this, ceo evolution martin karlesund admitted that there are unprecedented demand for the world's products around the world.
Recall, the austrian casino operator won the tender for the management of the kasino resort in nagasaki.