Evoplay Received A Certificate To Enter The Gambling Market Of Lithuania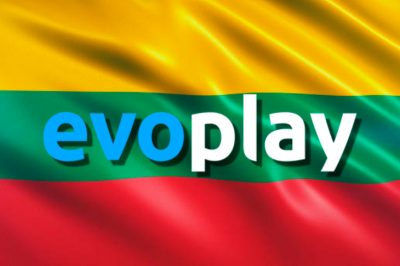 Evoplay received certification from gaming laboratories international for his portfolio of branded slot machines to be used in the lithuanian market. This step, according to the brand, will help him expand and strength its european positions.
Studio development of gembling software declares that certification is "important recognition of the quality and safety of the developments offered through its game platforms".
Thanks to the receipt of the appropriate certificate, evoplay will find the ability to put in lithuania 40 best own games. The company has passed the procedure for official certification on standars established by the country regulator. The press service of the studio has already announced a rapid launch in the specified jurisdiction of popular rise of horus slots, fruit super nova, forest dreams, candy dreams, elven princesses and many others.
Ceo of evoplay ivan kravchuk commented on the receipt of a lithuanian certificate of 2021: "since the beginning of 2021, we submitted a complete list of fresh content, so it's nice to see that our entire hard work is rewarded with this important certification".
He added: "in evoplay, we offer some of the most exciting gameplay playing in the market. Against the background of this, we will not be taped to provide the lithuanian operators innovative slot machines of their own production ".
Last month, evoplay provided themselves to appearance in estonia due to cooperation with the slots brand. It was a debut of the company in estonian jurisdiction. In addition, the developer has acquired partner relations for the nine major european markets, including the united kingdom, croatia, malta, bulgaria and romania. Industry experts note that the group seeks to constantly expand its global presence.
Recall, the authorities of the 14 states of the eu call on to revive the expert group on gambling.