Ex-Owners Of A Casino In "Azov-City" Refused Compensation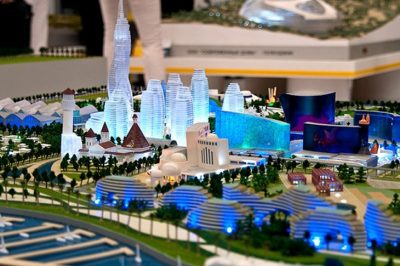 Moscow arbitration court refused to themer owners of the oracle casino in the gambling zone "azov city" in the payment of compensation for the elimination of the gambling zone at the end of 2018. The company "royal time group" demanded from the state to pay in the amount of 3.75 billion rubles.
Irz "azov-city" was opened in 2009 on the coast of the azov sea and became the first gambling resort esstablished in russia after of the entry into force of the new law on gambling. The company "royal time group" made one of the investors of the project. Holding opened a casino "oracle" on a special territory and planned to build other gambling institutions, as well as guest hotels. According to the newspaper kommersant, investments in the project amounted to about 2.3 billion rubles.
In 2016, dmitry medvedev signed a decree on the opening of the glamna zone "red polyana" in sochi. The formation of a second gambling zone in the boundaries of one subject of the federation (krasnodar territory) contradicted federal legislation (fz no. 244 from 29.12.2006), because of which it was decided to eliminate "azov-city". This served as a reason for a lawsuit from "royal time group". Casino owners presensed the ministry of finance requests for compassation 3.75 billion rubles for damages and missed benefits.
The court refused to satisfy the claim due to the fact that the rights of investors were not violated. The law contains an item according to which federal authorities have the right to make decisions on the closure of gambling zones 10 years after their formation. Irz "azov-city" was officially formed in early 2008, and its existency stopped on the last day of 2018.
"The plaintiff, entering into relations with counterparties and concluding contracts, as a business entity was to be aware of the risky nature of entrepreneurial activities, including the risk of adverse effects as a result of the publication of acts of state authorities or local governments, "the judge said.
The owner of the royal time group rashid times showed interest in all gambling zones formed in russia of the law on gambling. Holding and his subsidiaries became residents of the gambling zone "amber" in kaliningrad, "siberian coin" in altai and "primorye" in the far east. Open your own casino operator managed only in azov city. In the summer of 2018, rashid timasov was declared bankrupt. He received loans for the construction of a personal guarantee because of which he was claimed by 420 million rubles. At the end of february 2019, bankrupt also recognized his company that could not pay debts in the amount of 1.5 billion rubles.