Expert: "Ukraine Is The Most Effective Country In The Launch Of The Gambling Market"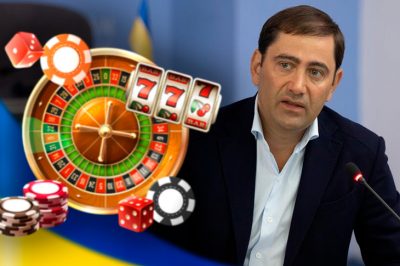 First deputy head of the consultation and expert council of the commission for regulating gambling and lotters of ukraine (krail) boris baum at the kiev exhibition "geyming industry" spoke about the advances in the regulator for the year after signing the decree on legalization in the gambling country. Also, the functioner voiced the existing market problems and called the mechanisms of its improvement.
According to baum, the effectiveness of the work of krail proves the rate of consideration of applications from intereted in local jurisdiction of operators. He noted that on febrary 2, 2021, the authority issued the fist official license to launch online casinos in ukraine and the ground sector received the appropriate permission only in may. However, this did not prevent directly sening almost 1.5 billion hryvnia to the state budget in the form of income from the sale of gambling licenses.
"Other countries consider applications for nine months, sometimes this period may increase exactly twice. But kral have developed tools that allow you to significantly speed ​​up this process. It takes it only from five to ten days, "said boris baum.
He also noted that today ukraine is the most efficient state in the world in the question of launching the gambling market. This, according to him, managed to achieve a high speed ​​of work krail.
Boris baum added that in terms of the gambling business, a task was made to collect at least 1.5 billion hryvnia.
"To date, the plan is almost completed. We managed to earn money from sales licenses 1 439,000,000 hryvnia. At the same time, so far waiting for payments three permissions, 409 slot machines and one ground gambling establishment. Accordingly, we will turn out to be exceeding the plan already at the beginning of next year. We are proud of our work and the efforts that were attached to our friendly team to ensure competent and efficient legalization. ".
The official stated its the construction of modern tourist resorts in ukraine was previously not in this country.
Recall, the head of ukraine gambling council is confident that the adoption of the tax law is waiting for all representatives of the legal market of gembling.