"For Example, I Want To Make The Sphere More Transparent". Interview With The Owner Of The Casino "General"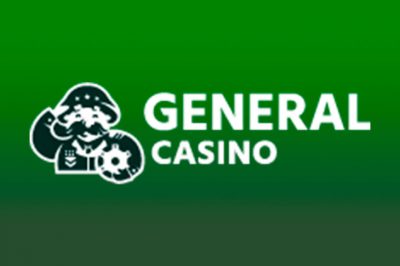 Editorial gamblingread.Contines a series of publications dedicated to people from the gambling industry. The hero of the new material was the owner of the casino general mikhail nakapetyan. He agreed to give an interview to the portal, because on his example wants to prove that the sphere of gembling can be more open. The speech in the conversion went about the specifics of the online casino management and the prospects of the gambling industry as a whole. By the way, write an interview in record time – in just one hour. 
– imagine, please for our readers. Who are and how connected with the "general" casino?
– good afternoon! Good start. It looks like interrogation style (laughs – approx. Red.) i am misha, i am the owner of the "general" casino and many other gembling projects.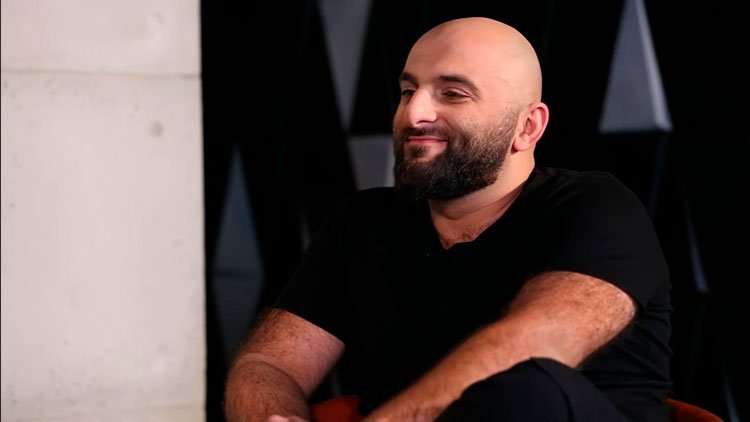 Mikhail nakapetyan
– when you came to gambling? Where all all began? Your first project was a casino "hussar"?
– "hussar" isot the first project. In gambling for years twelve. Came from theline – a mixture of poker and casino. Then smoothly switched to the advertising part of online and decided to try his hand too.
– why did the casino named "hussar"? 
– at that moment i worked in a large international company digitain. We decided that in addition to those casinos, which are under those 30), it would be time for russia close to us. Created a project, i designed it from scratch. About the year he worked under my management. Why "hussar"? The name is light, i did not want to invent the title of the type "fifth star from mercury in the constellation aquarius". Just to remember.
– if digitain is invited to cooperate again, agree?
– digitain is very close to me the company. I grow professionally. A lot of new interesting skills acquired. I have a warm relationship with directors. Of course we will cooperate.
– let's go back to the "general" casino. How did the idea come to create your own project?
– my exit from digitain contributed to the discrepancy of strategic routes.  I decided that i could try to make otherwise. Entered first with a number of casino to the markets of turkey and iran. "General" – this is again the way out of the favorite market of the russian federation.
– what are the specifics of your project? That you offer such what is not in other casinos?
– the first deposit bonus is not sticky and absolutely safe for your deposit. The main problem of attracting a player is to give him an understanding that in principle it is necessary to make a number of gestures to register in the new casino. Laziness? I agree, why, if you can roll in old casino. But here he is offered for his television a very good starting bonus. And if you also think about, then 15% weekly cachek, and absolutely without vager. I think very worthy.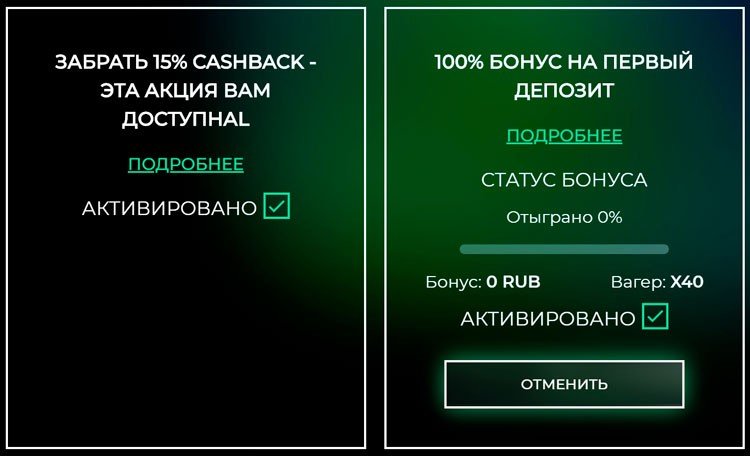 Bonus for the first deposit and cachek
– what problems faced at the start?
– standard problems: marketing, personnel. But the biggest problem was in the terrible ddos began – the terrible ddos began. But now problems behind and can thank these "friends": you made us stronger!
– what was the most difficult on startup? And what – in the process of work?
– to be honest, this is not the first project, so the path is approximately understandable. But i can say that there are always unplanned moments. It was also with the "general". An experience.
– use your development or white label solution? 
– general works on our own platform. Our own license. But we provide services in the b2b segment. If it it interesting to open your casino, velkov.
– what was the starting capital? How much does it cost to open your casino?
– open your casino is inxpensive – from 50 thousand dollars with its license and legal entities and indefinitely. Since further marketing, and it is bottomless, it all depends on the appetites. We have invested in the "general" about 650 thousand dollars for all time. Plus profit. We did not take any dollar for the existence of a casino. For me, the "general" is a very close project, i want to go into the tops.
– how many per monh goes to the content of the casino? 
– the content of a separate "general" can not say, since it is in our complex for a number of directions with other casinos. Gambling is now the main income and you can say, your favorite job.
– million dollars have already earned? And for what period?
– earned, but the period is precisely serious. I was up to 30 years old. I still do not keep my money, forever some projects.
– in the man's possession, the working day of the casino owner passes on the beach surrounded by models with a glass of cocktail in his hands. And in practice? Your typical working day is what what?
– owners of different. I have only a casino, then all day would be in vacation. Posted by director. And so you have to be in seven businesses. Yes i and young to relax. Ambition.
– who works in the team? How many people need to serve one online casino?
– ifsource if withot an outsource, then about 18-20 people – ok.
– how to solve frames and safety issues?
– top management – these are people who are eaten a lot of salt. Summit trust. Middle and younger employees are gaining standard.
– what types of fraud and hacks are faced by the players most often?
– fraud was in all direction: carders, framehers, bonuses, multi-points, and t.D. Hackers? Well, there was a couple of vulnerabilities, but we repaired them. From the latter, for example, tough struggle conducted with ddos.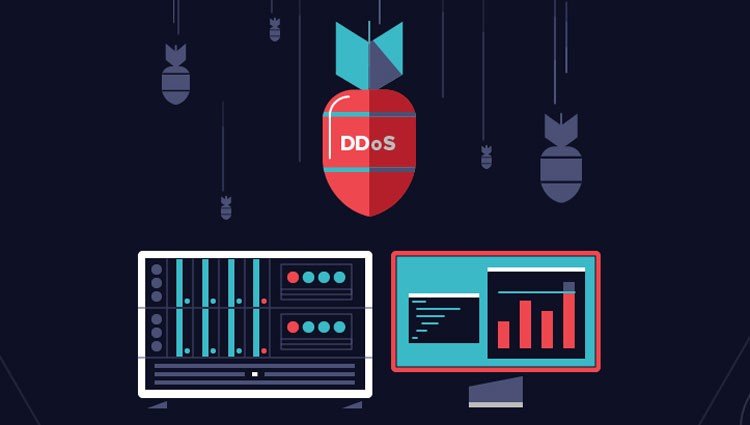 – who are you looking for a team? Perhaps among readers there will be necessary experts.
– we have all the work not remote, only in the offices of yerevan, mainly. A pile of vacancies, but our recruitment professionals are engaged in this.
– as advertised? 
– if we are talking about "general", then it is mainly streamers and affailed.
– describe traffic. It's only runet or foreign players too? 
– by "general" – this is the cis.
– and as for the floor – what percentage of female gembrellas, for example?
– about 5-8% of the entire base. Girls are pretty excite, but among the hairrollers there are so far.
– name the three most serious mistakes that are made by the example of general casino.
– work with a flawed design. Work without its affiliate program (taken from betconstruct). Few providers at the start (now over 35).
– how do you assess the prospects for online gambling in russia for the coming years?
– everywhere everything will go towards legalization, one way. Sooner or later. Collect money, dear casino owners, license will be overdoroga!
– what is missing the top online casino on the russian market?
– openness. We play this. I want to make the sphere more transparent. Let's see what happens.
– what is missing players?
– trust in institution. In poker, for example, the level of confidence above. And the deposit and conclusion is permanent. What gives load for casino. Since we are very big interest pay to ensure the possibility of deposits and conclusions.
– and what would you personally changed in the online gambling industry?
– i would have spent the libez among the players. I need to be related to this as entertainment. Earn at the distance – it im impossible! Then the players and negative will disappear. You need to come here as a bar or strip club. Get emotions!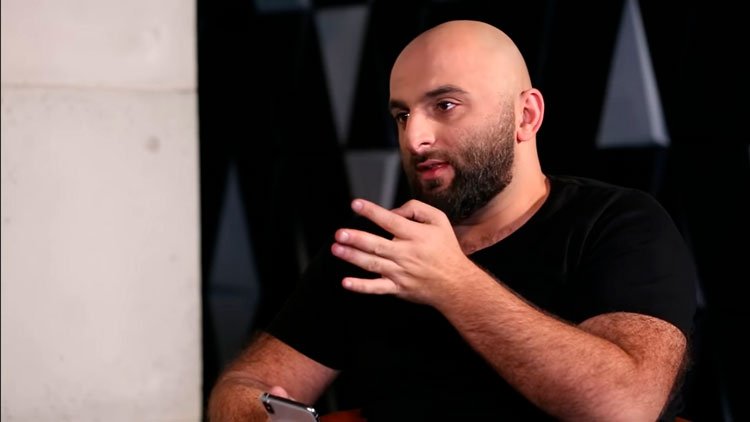 – what is the development plan for your casino in 2020? Planning to enter the markets of other countries? Or, maybe a new casino?
– indition to the "general", we have a number of other projects. For example, the cis still has "laki lyon". Other markets are considered.
– cryptocurrency casino – this is the trend of the future or already a relic of the past?
– this is an opportunity for hairrollers who do not want to glow. We have a bitcoin deposit in our casino and the conclusion.
– name three mega casino runet.
– joycasino. Casino x. Play fortuna or vavada has not yet decided.
– and play yourself? What are your favorite gambling?
– more in theline. I love tables: blockjack, bakkar.
– in which land casino you ​​can meet you? 
– no permanent. Everywhere where you travel, attend.
– what about poker? We are on tournaments?
– yes, i go. I love poker. We attend little, mostly a series of friends, for example, russian poker tour.
– name the three most favorite slots and developers.
– joker pro (netent), money train (relax), alexander (egt).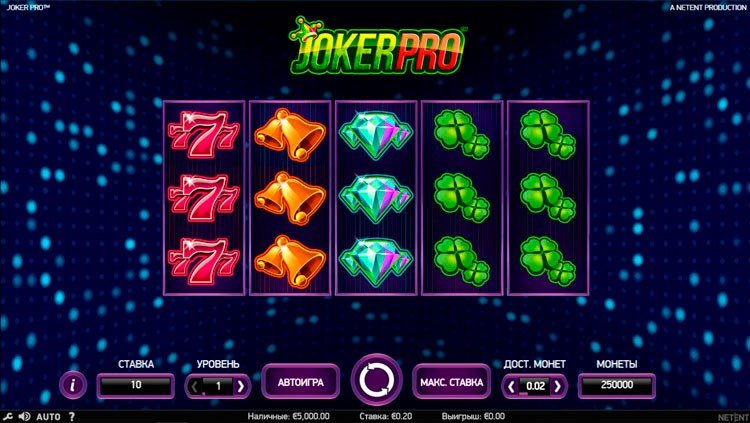 Video slot joker pr
– please tell us about your channel "misha will ask". 
– "misha will ask" – this is the very livelist, the loyalty of the audience. The project is made on the background, withot advertising. I want to try myself.
– do the announcement, will we see an interview with vitus? 
– there is an agreement: 50 thousand subscribers, and – on some island write down. But it will not be an interview, but a dialogue. He also has questions about me.
– you have a track for the channel, in which there are such words: "in this system, your nuances". So, what nuances in this system? Will it be able to open his casino to everyone or do not do without experience?
– no absolutely no "impossible". There is a goal – go to her, it's not difficult. Need to try. There are nuances, but the are standing to learn.
– what advise that readers who dream of opening their casino? 
– first understand whether you need it. You may have other advantages. Casino, like any work, is done only in order to deal with something beloved. You sell yur time. Think if you want to sell your time for this business.
– how close are close to your work?
– many do not understand what i do. This is one of the business i do. I do with love and clear understanding of his goals.
– what is more important for you – the path or result?
– i do not see one another. Money for life is enough. If the purpose of the casino is money, i really like the way.
– heard general casino waiting for redesign. Tell me how it will look?
– have already done. In lyiv alady new design. Soon we will completely update the mobile version. Add bonuses the most interesting. Much ideas. We go to their implementation.
– thank you for taking time.
– thanks to those who read this interview. I am available in direct communication in its telegram chat. Special thanks for what have shown interest.
"I donl feel a member of the conscience for a very long time.". Interviewe with a former employee of a call center online casino
"For a conspiracy with a croupier, a 5-minute player". Interview with the former terrestrial casino dealer in russia. Part 2
"The lattice was at the entrance, they allowed only their". Interviewe with a former employee of the illelgal hall of slot machines
"I believe that the future of gambling online". Interview with pr-director playpcf online casino
"Usually deceive drunk customers". Shock interview with the former terrestrial casino dealer in russia. Part 1
"Poker is my love for life". Interview with the director of the poker club "casino sochi" arthur voskanyan
"We love to give players a choice". Interview with the director of the company 2by2 gaming
"First, customer issues are solved, then everything else". Interview with manager online casino redstar
"The main investment in my life is a ludomania". Interview with affair and streamer shamil slotshunter ponomarev
"I am a very gambling person who can not stop". Interview with the glamna zone "krasnaya polyana" kushnirenko elina
"The most important thing is the ability to communicate with people". Interviewment of the gambling zone "krasnaya polyana" dmitry anfinogen
"As a player i am a fish, like a webmaster – more success". Interview with webmaster strij
"We are going to offer exactly what gemblings are waiting for". Interview with the head of the business development department in fugaso
"In the plans of endorphina remain true to its independence". Interview with the head of the marketing department of the czech studio
"If the croupier at the table, then he is a professional". Interview with a dealer from sochi casino
"Need more gold!»interview with the creator of affgambler
Why the term "casino script" is associated with the worst that is in gambling. Interview with the developer of slot machines
"Stories about how to beat the volcano, remained in the past". Interview with an affair manager
"I help business becomes successful". Interview with hr specialist gambling-company
Work on line. Interview with technical support officer online casino