From Krasnaya Polyana, He Will Celebrate The New Year And Its 5th Anniversary Of The Grand Concerts And 35 Million Rubles Drawing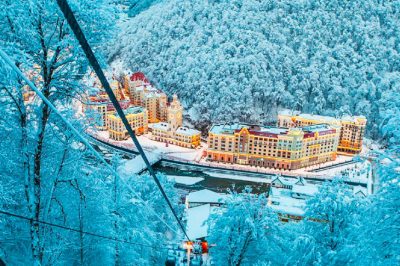 The administration of the glamna zone "krasnaya polyana" reported on its plans for the new year period (december 31 – january 9). A number of large-scale festive concerts and draws of large prize funds will be held on the territory of.
Date january 5 deserves separate attention, when "krasnaya polyana" marks its first significant anniversary – five years from the moment of work. All the main solemn events in honor of the birthday will take place immediately in several places – "casino sochi", "boomerang", theater "in the game", red arena (former wow arena), barnello bar and slots bonus slots hall.
Noting with the new year's new year with the "red polyana", all visitors to the zone will be able to become concerts, on which the public beloved by many groups "bi-2", "nepara", birtman, ekibastuz, as well as valery meladze and the ensemble of contemporary satire "quartet and". Its participants will play the play "apartment".
And for lovers of gambling entertainment, the administration of "red polyana" prepared a unique offer under the slogan "magic 5. Everything is real!". In its framework, the main prize in the amount of 35.000,000 rubles will be played. All customers of the three main gambling establishments from.
January 1, bonus slots will celebrate its four-year anniversary, which is marked by the draw 4,444,444 rubles. Three days later, "boomerang" will adopt a performance of the duet of the nepara and will determine the owner of 3 million.
Well, on january 5, will be five years will be five years. In honor of this, the festive show "new rotation" will take place on the basis of gambling. It will play a prestigious mercedes gls and $ 20,000 (more than 1.4 million rubles) in its framework.
The organizers of the events noted that each visitor from krasnaya polyana will have to adhere to the entire complex of the necessary measures to combat the proliferation of coronavirus infection.
Recall, in the gambling zone "primorye", another hotel complex will appear with a casino.