Gambling Industry Borrow Ideas From Video Game Developers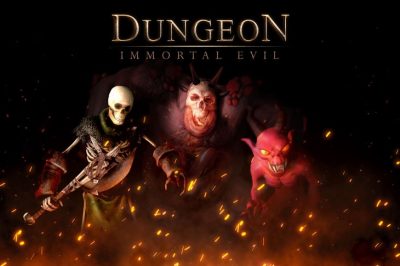 One of the key trends of the coming year in gambling will be the borrowing of the style and principles of gameplay for gambling entertiainment among traditional video games. This was stated by the director of products of the company evoplay entertainment roman sadovsky. In his opinion, such money games will become more attractive to the audience than ordinary slot machines.
"I will be brave and predder to predict the radical change in the industry of slot machines. The main thing is to erase the boundaries between gambling, video games and other types of entertainment. In the conditions of an increasingly rich market, the gameplay is essential for marketing, "said sadovsky.
He noted that his company has already announced the project dungeon immortal evil, created based on role-playing game (rpg). As various locations pass, the player develops the hero and confronts various characters, however, getting a winnings depends on the case – the amount of payment is determined by the subject that falls out of the monster after his murder. According to sadovsky, the game is designed to erase the line between standard slot machines and video games.
Evoplay is not the first studio, which started a gamble game at the junction of genres. Previously, betsoft introduced a 3d shooter max quest: wrath of ra, which introduced the mechanism of rates. Rtp level in it is 97.Five%. The game is devuted to researchers who burst into the tomb of pharaoh and attacked them all the army of mummies and other monsters.
Also, the representative of the evoplay studio expressed the technology of virtual reality will be actively used, which offers a fantastic developer toolkit. In 2018, evoplay entertainment first introduced the game apparatus with support for virtual reality technology necromancer vr.
Evoplay is engaged in developing and issuing gambling. The company's central office is located in ukraine, there is also an office in malta. In the studio portfolio more than 50 games, including video gallets, desktop and card games, mini-games based on betting. Among hits slot machines like indiana quest, syndicate, legends of ra, ussr grocery, the emperor's tomb and other.