Gambling Zone "Krasnaya Polyana" Postponed World Poker Summit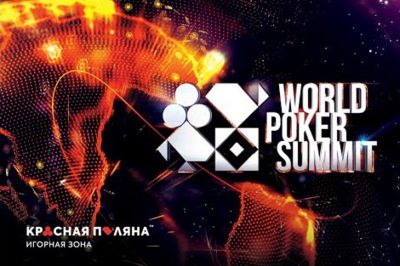 The director of the glamna zone "krasnaya polyana" dmitry athenogenov announced the transfer of world poker summit for the next year. The reason was the spread of covid-19 coronavirus in asia and europe. The organizers reported that the event will be held in may 2021.
"Wps is postponed for 2021. This is primarily a matter of security of our guests. Secondly, the recognition of the glamna zone "krasnaya polyana" by the world community of the gambling industry. After all, since we announced the summit, only a month passed for which we have rezeived dozens of applications for participation from companies from around the world, said athenogen.
Now the event is scheduled for 19-31 may 2021. The organizers emphasized that it would not only be safer for visitors, but also facilitates the entry of foreign citizens. Representatives of the gambling zone noted that from january 2021 a disposable visa for foreigners will begin to operate in russia. It is assumed that thes will be issued for a short time – up to 16 days.
World poker summit – major poker festival. The event was to pass from 17 to may 30 in the glamna zone "krasnaya polyana". During the announcement, the organizers announcement a record prize pool of the tournament in the amount of 250 million rubles.