Gauselmann Group Announced The Launch Of The Third Casino On The Tui Cruise Flagship Ship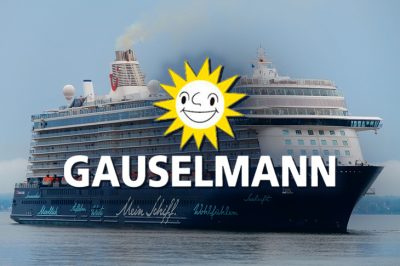 A large german gaggable brand gauselmann group has significantly expanded the own offer of gambling entertinment, running a casino on board the ship mein schiff 3. The vessel is running the company tui cruises. With this step, gauseelmann continues to expand its gambling operations on open water.
Casino under the brand merkur casino mare are an integral part of the mein schiff 1 and mein schiff 2 cruise liners family. They began their work in 2018 and 2019, respectively.
Gambling institution on board mein schiff 3 offers the same convenience as its predcessors, for example, six electronic power machines merkur. However, it is distinuished by an additional area of ​​recreation, which is equipped with four m-box devices, blackjack table and classical live dealers.
Our high-quality ship casinos with diverse extertinment offers are extremely popular among the public, "said katie schroeder, head of the merkur casino mare operations department.
President david snabel added: "the combinationation of ultra-modern innovations merkur, services of services and events fully complies of the wishes and preferences of customers. The gauselmann group is known not only for its permanent attention to guests, but also in that it always offers the best games and automata in a unique atmosphere. This approach is especially reflected in our casino on the water.
Mein schiff 3 ship has a length of 293 meters and can safely accommodate up to 2506 passengers. He was commissioned in 2014 and became one of the flagships of tui cruises.
Theater is located on his decks, a 25-meter outdoor pool and a glass balcony, which rises about 37 meters above sea level and extends on two decks in the form of a rhombus on the stern. Such a facade, as experts noted, is an additional designer highlight.
Recall, tom horn gaming has signed a contract with maxbet and opficially entered the gambling market romania.