Google Announces Placement Applications Online Casino And Gambling Advertising In Play Store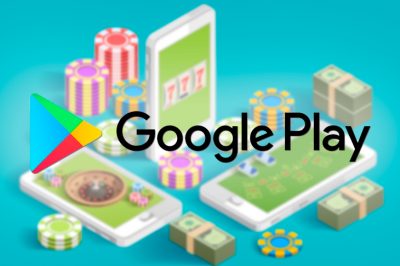 Google announces platform updates platform platform. According to the information present, from march 1 of next year, the company will post a number of gambling applications in their game store. In addition, the brand will give good to display advertising commercial entertainment for money in the following jurisdictions: australia, belgium, canada, colombia, denmark, finland, germany, japan, mexico, new zealand, norway, romania, spain, sweden and united states of america.
However, so that the online casino operator can accommodate its applications in the play store, it must complete a number of serious requirements. The most basic one is the presence of approval and license of the provider intends to expand its own activities.
In addition, operators must provide a guarantee platform that will prohibit minor access to this kind of content from countries / regions that have not come under the earlier license. No less important is that applications are not allowed to require users to download, and should not use the built-in google play billing system.
The rules and types of permitted software will vary depending on the region due to the difference in legislative bases regarding the regulation of the online casino. In particular, the norms and requirements will depend on the laws of each state.
Previously, it became known that the world's largest video hosting youtube from 2021 completely forbade any gambling advertising campaigns on the main page of the platform. In addition, the volume of policies and elections, alcohol and medicines has fallen under the veto. Instead, the giant industry launched a system of targeted ads paid on the basis of the number of impressions.
Recall, on september 20, the casino goa officially renewest its work.