Google Won A Tial Of 100,000 Euros Due To Violations Of Gambling Advertising Rules In Italy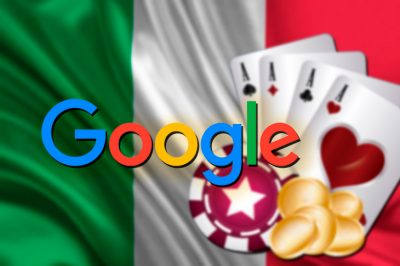 Google corporation won an appeal to cancel a fine of 100,000 euros for illegal advertising of gambling in the italian gambling market. The court ruled that the company cannot be held accountable for violating local legization in the field of gambling.
Note, at the end of october last year, the italian supervisory body for communications autorita per le garanzie nelle comunicazioni (agcom) fined google for non-compliance with the rules of "dependency decree". In particular, the technological giant was accused of showing a paid search advertising gambling. In the official decision of the department did not prescribe an accurate amount of recovery, but the reuters edition reported that the size of the claim was 100,000 euros.
According to agcom, google allowed to show a paid advertisement online casino in its search results. Corporation rejected all the accusations, having decided to challenge the imposed penalty in the administrative court of lazio. As a result, the appeal was satisfied.
In his appeal, google noted that even before the entry into force of the decree on dignity, which introduced a ban on the popularization of gambling, in the "rules of advertising", google ads was introduced a ban on publishing gambling data. Indition, the developer has implemented automatic software to prevent advertiser advertisers that violate the established prohibition.
"Decree on dignity" was adopted in italy in 2018. He opposes any form of advertising related to gambling. The standard has become an object of sharp criticism from licensed gaming operators in the country.
The legal in the italian market, gambling companies steated that their sites fell in the ranking of local google search results due to foreign operators, since suddenly illegal operators began to occupy the first places in extradition.
Recall, bally's announced plans to build an ultra-modern casino-resort in chicago worth $ 1.6 billion.