"I Believe That The Future Of Gambling Online". Interview With Pr-Director Playpcf Online Casino
Editorial portal gamblingread.Com continues a series of interviews with professionals from gambling entertainment. Today we held a conversation with the pr director of the popular online casino playpcf. Vladislav shared the company development strategy and his opinion about the future of online gambling.
– hello, vladislav, tell me how you got into the gambling industry?
– i worked in various multinational companies, in different niches and business spheres. At some point i met important people from the igaming industry. A few months later it became my real passion, and i began to look for opportities for further business study. I joined as a manager for working with affiliates to the company's online casino – small, but it gave me the necessary knowledge and confidence to start your business.
– howl long do you work with playpcf casino?
– so, pcf was launched in 2019 by the ukrainian company. A few months later i saw a huge potential in the brand, and was able to contact its owners. In march 2020, we officially acquired a playpcf casino, and soon it became one of the most important brands for us. We saw many inevitable brand improvements, and since then we invest all our knowledge and experience.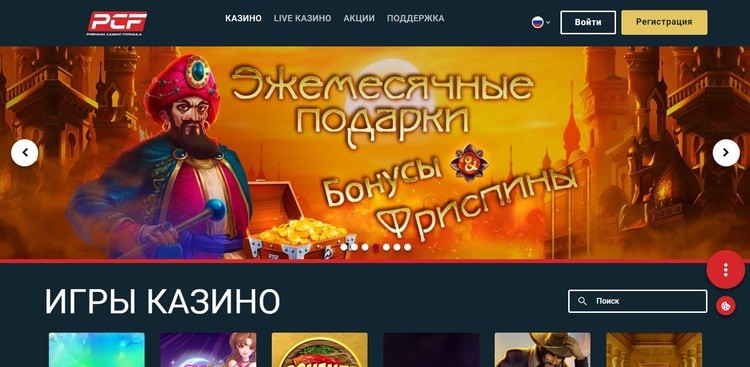 Home page playpcf
– if you had a choice to change the profession at a time when you just played wheraver you go?
– for me, the gambling industry combines best practices and knowledge of business from many other industries. It is diverse, difficult, dynamic, and also stimulates to remain competitive. This is exactly what i am looking for in your work or profession. So, i have a choice again, i would probably combine the experience of igaming and finance to ensure complete possibilities.
– what will be will gambling in 10 years and after 50 years?
– technology is my passion, and i believe that the future of gambling online, and it is there we are. I believe that the future will go to a more interactive gameplay and perhaps, to some virtual reality.
– what is unique in playpcf? What are you different from competitors?
– i'm glad you asked about it. In fact, our key features is our passion and desire to improve. In fact, it can also be said about our team – highly professional, hardworking and completely devoted to the company's growth.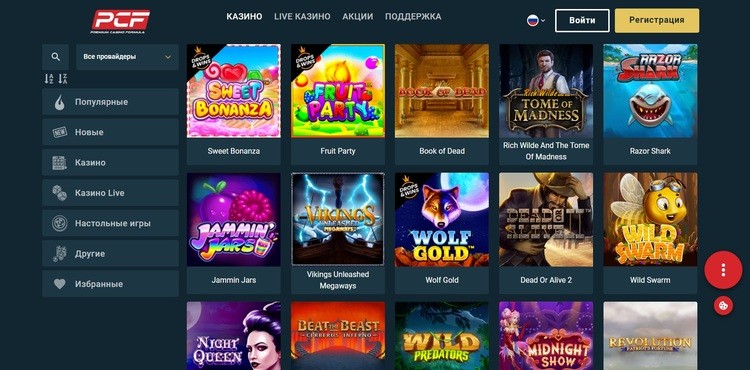 Game collection online casino playpcf
– which markets are you looking for in the future?
– we decided to place playpcf in russia, ukraine, belarus and kazakhstan, since these markets are unique and only appear on the map of gambling online games, and we can offer customers excellent service.
– what is the secret of a successful online playing slots?
– online slot cars are becoming more and more verdreds of new games with various topics: pirates, jungle, movies and more – it is a tough competition. You must consider various betting options to choose and always keep in mind volatility and rtp. So the secret of a successful slot is a complex formula, and we a all looking for her. At the end of the day you will be surprised at which slot will be popular.
– what kind of gaming machine you consider the best in history?
– every monh there are so many amazing slot games, and choose one – this is a hard battle, but i think we can all agree that starburst holds the leading position for some time.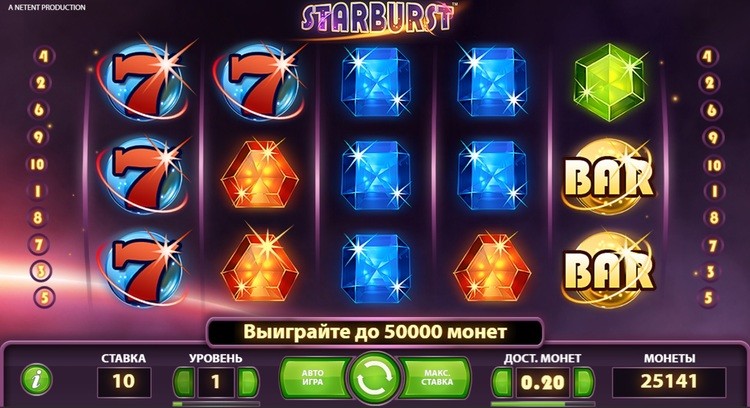 Starburst slot machine from netent provider
– where do you see the company and yourself in 5 years?
– well, i like challenges, and am sure than by 2025, under my leadership, there will be at least 3 leading brand.
– give an expert opinion, which is not enough in modern online casino, what the do wrong, would would you change?
– all changes that i would like to see in other casino brands, i strive to realize in playpcf.
– online or offline?
– i would voted with both hands for the online industry. One of the most significant trends in the 21st century is digitalization, and i do not see the reasons why the game industry should not go online and not be accessible everywhere and always.
– what are the plans playpcf?
– playpcf is going to provide services and online premium service. Most of all, we appreciate our players, and make every effort so that they feel comfortable, safely and preferred brand.
"I donl feel a member of the conscience for a very long time.". Interviewe with a former employee of a call center online casino
"For a conspiracy with a croupier, a 5-minute player". Interview with the former terrestrial casino dealer in russia. Part 2
"The lattice was at the entrance, they allowed only their". Interviewe with a former employee of the illelgal hall of slot machines
"Usually deceive drunk customers". Shock interview with the former terrestrial casino dealer in russia. Part 1
"Poker is my love for life". Interview with the director of the poker club "casino sochi" arthur voskanyan
"We love to give players a choice". Interview with the director of the company 2by2 gaming
"The main investment in my life is a ludomania". Interview with affair and streamer shamil slotshunter ponomarev
"I am a very gambling person who can not stop". Interview with the glamna zone "krasnaya polyana" kushnirenko elina
"The most important thing is the ability to communicate with people". Interviewment of the gambling zone "krasnaya polyana" dmitry anfinogen
"As a player i am a fish, like a webmaster – more success". Interview with webmaster strij
"We are going to offer exactly what gemblings are waiting for". Interview with the head of the business development department in fugaso
"For example, i want to make the sphere more transparent". Interview with the owner of the casino "general"
"In the plans of endorphina remain true to its independence". Interview with the head of the marketing department of the czech studio
"If the croupier at the table, then he is a professional". Interview with a dealer from sochi casino
Why the term "casino script" is associated with the worst that is in gambling. Interview with the developer of slot machines
"I help business becomes successful". Interview with hr specialist gambling-company
Work on line. Interview with technical support officer online casino