"If The Croupier At The Table, Then He Is A Professional". Interview With A Dealer From Sochi Casino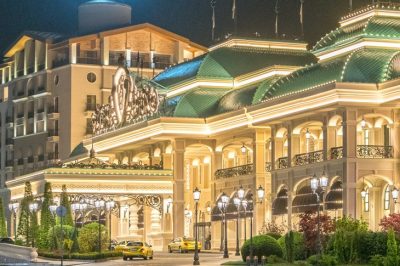 Editorial gamblingread.Contines a series of publications dedicated to various professions in the gambling industry. The hero of the next material was elena with., working croupier in sochi casino. 22-year-old girl settled on this position by finding a vacancy on a well-known recruitment site, and not a drop does not regret his choice. We talked to elena about the features of the profession of a dealer in a casino and about situations that happen to play tables.
– what did you do before you become croupier? How to appear the idea to work in a casino?
– i worked in the field of hospitality. Wanted development. Casino is a new and interesting place.
– everyone can become a dealer?
– yes.
– what requirements are presented to applicants, how is training? 
– first of all, a mathematical mindset: a good oral account is the basis of the foundation. And of course sociability, stress resistance, good learningability. Should be an interest in the profession. Training is more based in practice than on theory. Teach the technique of working with chips, cards. Our sochi school consider very worthy.
– what caused most difficulties at first?
– account and equipment work with chips.
– what can you advise a person who wants to become a croupier?
– monitor vacancies, watch movies about casino, read books. And repeat the multiplication table! (laughs – approx.Red.)
– croupier in ground and online casino are different professions? 
– yes, the specificity is different. Online there is no live communication with the player.
– how the workman's profession develops with the advent of new technologies? What changes are to wait for the next 3-5 years? 
– i think there will be more interesting games on automata or analogs of live games in the halls. For example, now there is an electronic roulette.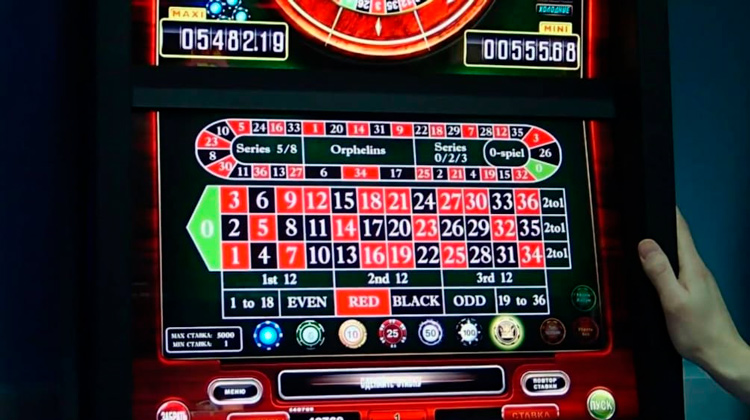 Roulette machines replace live tables
– what is the standard servant worker? What is responsible? 
– first and most importantly – this is a good mood and smile! We constantly communicate directly with guests and should give people a positive attitude. Just need to love your work and the word "duties" will go to the background.
– what schedule at the croupier? We work only at night? 
– no, "sochi casino" works 24 hours, shifts are divided into day and night. It is important to immediately determine whether such a schedule is suitable, since night shifts are hard and physically, and morally.
– what other disadvantages can be called?
– the croupier is a good profession, there is nothing wrong with it: teaches wisdom, understanding people. The main thing is to be morally ready for the fact that it is hard work. Guests come with different mood. Even if they have bad things, we do not have the right to "mirror" their mood.
– in general, your work is azart or routine? 
– it is always a new day, not similar to the previous.
– what rules for casino employees consider the most unusual?
– we have no non-standard rules. Should not have tattoos on visible parts of the body, but it is found in other hospitality companies in other companies related to hospitality.
– and the truth is that there are no pockets on the form? 
– truth.
– as the administration of casino fights fraud from the side of the croupier? How often are customers try to engage in collusion with dealers? 
– fortunately, i do not know such cases.
– and with shules in the casino faced? 
– also no.
– you can define that the client can get into debt, lose the car, apartment? Whether the game is seen from afar?
– the main thing is that the person himself knows the truth himself, he is or not. We are not interested in losing his status or carry some other losses.
– what to do if the client went over and fell asleep at the table or provokes conflict? 
– we follow good well-being guests. In extreme cases, guard comes to the rescue.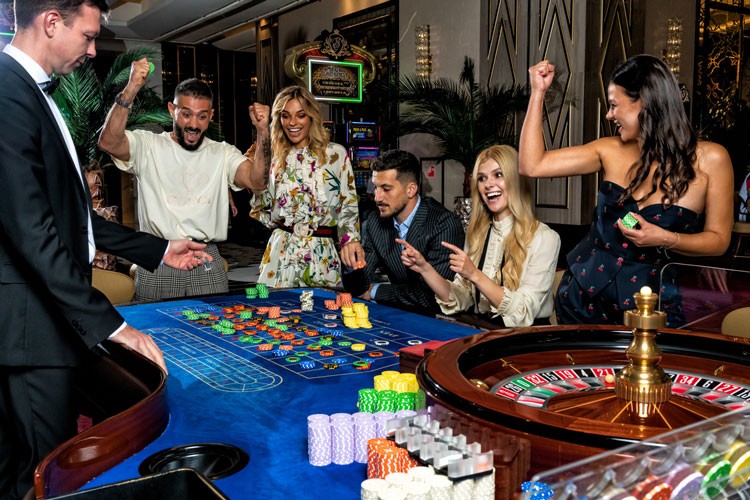 – many are superstitious players, and you believe in signs? 
– i know that all commences for money! (laughs – approx.Red.)
– you yourself play in your casino? 
– no, we can not play in your casino, but in other countries, if possible, i go to be aware of how colleagues work. A kind of exchange of experience.
– as a visitor to distinguish good croupier from bad?
– no bad croupier, the selection is very serious and complex. And if the croupier at the table, then he is a professional.
Editorial portal gamblingread.Com thanks for help in organizing an interview with elina kushnirenko, pr-director of the gambling zone "krasnaya polyana".
"I don't feel a member of the conscience for a very long time.". Interview with a former employee of a call center online casino
"For a conspiracy with a croupier, a 5-minute player". Interview with the former terrestrial casino dealer in russia. Part 2
"The lattice was at the entrance, they allowed only their". Interview with a former employee of the illegal hall of slot machines
"I believe that the future of gambling online". Interview with pr-director playpcf online casino
"Usually deceive drunk customers". Shock interview with the former terrestrial casino dealer in russia. Part 1
"We love to give players a choice". Interview with the director of the company 2by2 gaming
"First, customer issues are solved, then everything else". Interview with manager online casino redstar
"The main investment in my life is a ludomania". Interview with affair and streamer shamil slotshunter ponomarev
"I am a very gambling person who can not stop". Interview with the pr-director of the glamna zone "krasnaya polyana" kushnirenko elina
"The most important thing is the ability to communicate with people". Interview with the director of the development of the gambling zone "krasnaya polyana" dmitry anfinogen
"As a player i am a fish, like a webmaster – more success". Interview with webmaster strij
"We are going to offer exactly what gemblings are waiting for". Interview with the head of the business development department in fugaso
"For example, i want to make the sphere more transparent". Interview with the owner of the casino "general"
"In the plans of endorphina remain true to its independence". Interview with the head of the marketing department of the czech studio
"Need more gold!»interview with the creator of affgambler
Why the term "casino script" is associated with the worst that is in gambling. Interview with the developer of slot machines
"Stories about how to beat the volcano, remained in the past". Interview with an affair manager
"I help business becomes successful". Interview with hr specialist gambling-company
Work on line. Interview with technical support officer online casino