In 2019, More Than A Million People Visited The Gambling Zone "Krasnaya Polyana"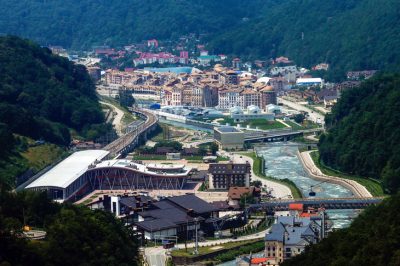 The number of visitors to the glamna zone "krasnaya polyana" in sochi double in 2019 and reached a mark of 1 million people. According to the gambling zone, two casinos and the hall of slot machines on territory of the resorts of gorki city and rosa khutor in krasnodar territory visieds of 149 countries. For comparison, last year the audience of gambling establishments in krasnaya polyana amounted to 510 thousand people from 133 countries.
"Krasnaya polyana" is one of the five gambling zones in russia. It was created in august 2016 by order of government. Now it employs casino "sochi", "boomerang" and the hall of the gaming machines "bonus". Operator llc "domaine" focuses on attracting russian and foreign tourists and actively promotes information about its establishments information about its establishments among potential players.
Much attention is paid to the casino and resort in sochi major events. Only in 2019 the total prize fund of the international poker club tournaments amounted to 936 million rubles. Also in august, the fist summer musical and game festival sochisummerfest. On it participants played 25 million rubles.
In the summer, the operator announced the connection of the two casinos to the jackpot system. The first major monetary prize was played in august and amounted to more than 4 million rubles.