In 2021, Macao Revenues From Gambling Business Should Reach 16 Billion Us Dollars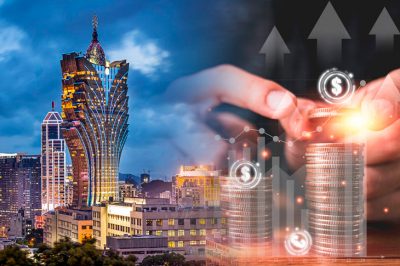 According to the gross income of the region from gambling (ggr) in 2021 will reach the mark of 130 billion patac (16.2 billion us dollars). The authorities are confident that even "dull" indicators for the first half of the year will not prevent. The minister of economy and finance of the lei wai nong region admitted that the earnings of local casinos were 25% of the less in the first six months of the current year of than previously predicted.
Preliminary data were calculated taking into account the fact that the government will remove a number of tight restrictions on tourist connections between macao and hong kong. But so far only partial approval in the government. This prevents the growth of attendance of macau's gambling institutions.
The authorities of the region hope that the upcoming national chinese holiday "golden week", beginning on october 1, will be able to give such a necessary impulse for the segment of gambling entertainment.
"We have summer holidays, the golden week plus december – the traditional time when people relax," said the secretary of the government macau.
Angus chan chilap, head of the strategic development of hong kong, said that mass clients would most likely affect casino profits than vip visitors. According to him, even during the times preceding the global pandemic, the provided more thank 80% of the total profit of the local gembling sector.
At the same time, macau plans to make amendments to its laws regulating the gambling industry. Innovations shold affect license issues, registration of some real estate objects and even revition of the value of chips.
Spring legislators were asked to hold a consultation no later than mid-august to give them more time to consider possible changes. Experts are confident that the renewal of the law on gambling will have a positive effect on the future of macau.
Recall las vegas sands is still confident in the restoration of gambling business after a pandemic.