In 2022, The Profit Of Casino Operators Macau Will Grow By 15% – Morgan Stanley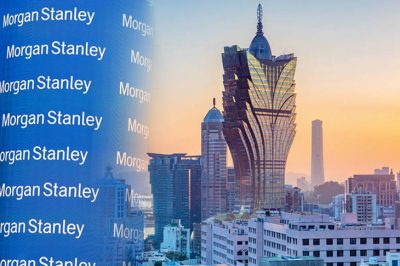 Casino operators macau haven high prospects for increasing their income after the completion of the coronavirus pandemic. This is preceded by an increase in hotel bandwidth and cost reduction, confident analysts of the american financial conglomerate morgan stanley.
Holding argues that the capital of gambling entertainment in early 2022 will report on growth of the total profit before the deduction of all taxes and deprection by 15%. The report says: "macau in 2022 will look and feel much better than now".
Morgan stanley explains its estimates by the fact that the throughput of local hotels next year will increase by 13%, and operating expenses will be 4% lower. The profit of companies will be $ 11 billion and daily operating expenses – $ 20.6 million, which is 4% less than in the "accountavorus" 2019.
It is also reported that during the crisis casino operators macau reduced the costs as much as possible, which led to 31% reduction in costs in the fourth quarter compared with the same period of 2019. The number of employed in gambling has also decreased by 10%. Morgan stanley expects staff cuts in the future to acquire regular tint.
Note that in february of this year, sands china re-opened an updated resort casino london resort. In addition, sjm holdings plans to resume its work with the opening of the grand lisboa palace premium hotel. This event will contribute to a 59% increase in the number of luxury hotel complexes, which will help ensure high premium earnings in the mass segment.
In addition, the report of morgan stanley is expected to increase the nominal gross domestic income of china to 122 trillion yuan, which is 22% higher than in 2019.
Recall, three giants of the gembling industry compete for the right to build a casino in new york.