In 2023, A Unique City Resort With A Casino Will Appear In Ukraine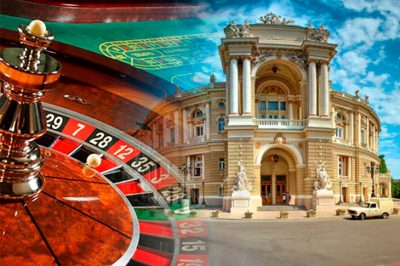 In 2023, the first in the history of the casino will appear on the territory of ukraine. The project was called dunaya resort ukraine. Information about his implementation was announced by the author of the initiative fazil askerov.
According to him, danubee is planning to be implemented in the odessa region. Main infrastructure capacities will spread on a spit between lake sasiek and the black sea bay. The total construction area will be about 500 hectares.
According to the plan, intact territory is reissued under the construction of 95 hotel complexes. Their hotel fund will allow annually from 5 to 6 million tourists with a one-time placement of 20,000 visitors.
"We have an incredibly ambitious task – in 2023 to open five project hotels in the odessa region. Implement idea required until may. Further, the plan provides for the launch of five and six objects per year. As a result, we will create not only the infrastructure unique for the whole country, but also about 25,000 new places for employment. At the same time, the conjunction of this business will be able to hide a total of 100,000 people. This is a very ambitious task that we need to decide, "said asker.
Since the words of the source, the concept was developed on the implementation of the existing existing other countries, including the russian federation, kazakhstan, georgia, south korea.
"The experience has already been studied, we do not want to make mistakes. Once in batumi allowed placing gambling instititions within the borders of a clear strategy. Then there were serious problems and disagreements. Somewhere the flora and the fauna of the adjacent territories, which is also unacceptable. All these questions we have a pencil. We want to create a not just gambling zone, but the resort city with the possibilities of the development of the gambling industry, "posil askerov added.
He also noted thaat 30 hotel business companies have already shown their interest in the danubee project.
Recall the casino tigre de cristal recognized the best gambling institution of russia in 2021.