In Armenia, We Intend To Tighten Advertising Online Gambling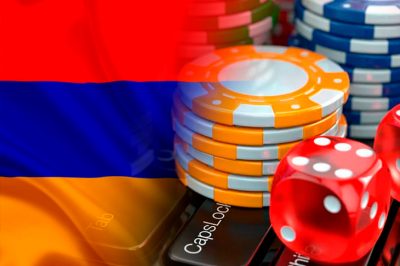 The ministry of finance of armenia once again plans to tighten the supervision of the advertising of the online gambling industry. The relevant draft law has developed and presented for consideration by parliament, depeuty minister of finance armen ayrapetyan.
In the text of the appeal, the functioner noted that in 2019, local authorities have a already taken measures to substantially reduce gambling market. The result of this was the departure from the country of a number of ground-based operators, which began to work on the internet.  However, the circumstance only agravated the long-term problem of armenia – ludomania.
In parallel it became involvement in the gambling sphere from 2018 to 2021 increased 6 times, and the number of users of online casino operators and bookmakers – 3 times.
"We carefully analyzed the current situation. As a result, a joint decision was made that from now on, the advertising of the gambling business can be located only in hotels in the level of four stars and above, as well as in tourist areas, including airports. Innovation will affect not only online casino, but also tote. Undoubtedly, a new law will reduce the income of the press, agencies and television. But we are obliged to go for victims if we want to effectively deal with depressing indicators of gambling dependence among our citizens, "said armen airapetyan.
As the official noted, the amount of spending of residents of armenia for online casino services is approximately comparable to the consuming part of the state budget – up to 30% of gdp.
According to nationwide statistics, the expense of the expenses of the armenian treasury is about 4.55 billion us dollars. At the same time, following the results of 2021, the volumes of online gambling rates continued to constantly grow, despite the deep economic crisis due to coronavirus pandemic.
Aerapetyan also stated that the current standards of the law do not prohibit gambling entertainment even to those citizens, whose property arrested. Therefore, according to him, soon the government will perform with a new package of measures to regulate gambling business.
Recall, in 2023, a unique city resort with a casino will appear in ukraine.