In Kyrgyzstan, It Is Proposed To Build A Casino For Foreigners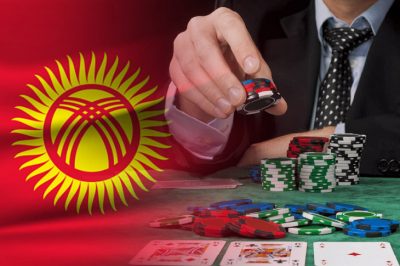 Representatives of the parliament of kyrgyzstan, responsible for the the implementation of economic and fiscal policies, received a proposal to build a completely new gambling area on the coast of issyk-kul. The author of the initiative is the depeuty baktybek tourousbekov.
The functionary said that the implementation of the proposed bill is afle to open completely new opportities for kyrgyzstan both in the field of economics and in the turism industry. In addition, casinos that will work only for foreigners will attract multi-million dollar investments into the country that can provide sustainable state development.
"We already know that the authorities banned to work in the country to tote and other representatives of gambling business. However, this prohibition has only a negative impact. We lost a lot of money, not less 540 million rubles that could be directed to social needs. Indition, the work of the casino wouldition employment of at least 11 thouusand jobs. My project is that the gambling zone will be available only for foreign citizens. It will be closed and inaccessible for local residents. ".
Next, he added: "we must provide investors transparent work. I note that on this territory there will be not only entertainment facilities, but also a large tourist area, a spacious hotel, currency exchange points and restaurants. Also, i propose to easy for visa-free access so that the players can easily come, get the right services and leave back. In pursuit of profit, we should not forget about their citizens who need protection. If for some reason, a resident of kyrgyzstan will come here and lose a large amount of money, then the casino will be forced to return to him the whole amount. Thus, we can impose operators compulsory responsibility ".
It is important to note that in the territory of kyrgyzstan since 2012, gambling activities are fully prohibited by a separate law on gambling business.
Recall, on april 15, a gambling conference will be held in georgia.