In The "Casino Sochi" Fell A Megadzhekpot In The Amount Of 15.5 Million Rubles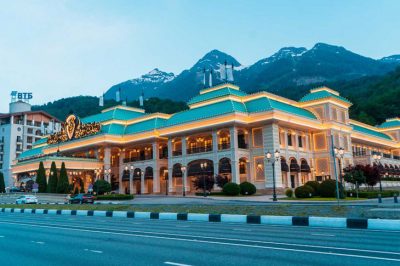 In the gambling zone "krasnaya polyana", the megadzhekpotim in the amount of 15.5 million rubles. His won one of the visitors "casino sochi". The name of the lucky one is not called.
Jackpot draw is one of the main events of the past new year holidays. Details of the winnings are not specified, but it is reported that the amount accumulated over the last four months. The previous jackpot in krasnaya polyana fell in august 2019. Then one of the visitors won more than 4 million rubles.
The press service of the gambling zone shared information about attendance of the sochi casino during the new year holidays. From 1 to 11 january 2020, more than 40 thousand people visited institutions in the territory of the irz "krasnaya polyana". Of these, 3.5 thousand are foreigners out of 54 countries of the world.
In the first days of the new year in the sochi casino, bonus slots and in the hall of the gaming machines "bonus slots" held festive events on which money and valuable prizes were played. The total amount of cash prizes for the holidays amounted to more than 20 million rubles, three cars were drawn.