In The Gambling Zone "Primorye" There Will Be Another Hotel Complex With A Casino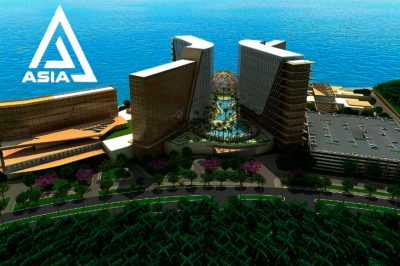 In the gambling zone "primorye" a new hotel complex will be erected. Representatives of jsc development of primorsky territory and asia-invest group llc reported on the construction of such. The parties have already signed the appropriate contract and make up the work plan.
Previously, the cost of project implementation is estimated at 2.5 billion rubles. Local authorities noted that in general, gambling facilities in the region have attracted investments by more than 75 billion rubles, and 20 of them have already enacted the government and contractors.
"We are going to build a full-fledged hotel complex, in whose territory there will be concomitant entertainment facilities, including casino. The project will create a lot of new jobs in the region, and tax revenues will go to the budgets of all levels, starting from the local, and ending with the state. Construction work should start already in 2022, "the government of primorye is reported in his press release.
The gambling zone is part of the tourist and entertainment association in the forming bay near vladivostok. The first stage of project implementation provides for the construction of twelve hotel complexes. They will will at least three stars. Each has entertainment facilities that contribute to a pleasant time in both married couples and young people. After signing the new complex llc asia-invest group, will become the seventh investor working on the creation of the infrastructure of the region.
Note that recently, the company naga corporation ltd from cambodia announced the renewal of construction work on the territory of the igor. It became known at the end of summer from the press release of local authorities. Previously, the construction of the object was suspended due to coronavirus pandemic.
Recall, from the beginning of 2021, more than 140,000 tourists took from the "siberian coin".