In The Most Prestigios Hotel In Kyiv Premier Palace Will Open A Large Casino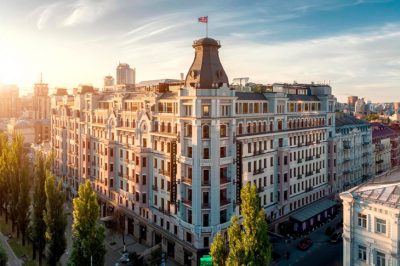 According to the the reorte of the the commision on the regulation of gambling and lotteries (krula) of ukraine, a license to work in the field of ukraine "casino premier palat". Its large-scale activity will unfold on the basis of the most prestigious five-star hotel in kyiv premier palace. The licensee sent to the state budget for the apropriate permission from the regulator established by the current legislation 72 million hryvnia.
It is important to note that earlier llc casino premier palace has already received the right to open a casino in the framework of the hall of the slot machine and the reception point of sports rates.
Hotel premier palace the gaming rooms on the total area in 1093.24 square meters. Tables for card entertainment, automata and other specialized equipment will be located on the first and basement floors of the elite hotel complex.
It should be noted that 72 million hryvnia that the company "prime minister palace" casino llc as a fee for gambling license, is only a small part of the total funds planned to rescue from the branch of gambling in 2021.
At the advice-expert council of the commission on gambling and lotters, boris baum, argued that a number of income in the amount of 7.4 billion hryvnia was laid in a tax plan for the sphere of domestic gambling.
However, as of mid-july, the gambling business of ukraine sent less than 1 billion in the domestic currency to the state budget. According to one data, currently this indicator is about 900 million hryvnia, and only 723 million in others – only 723 million. At the same time, in total krail issued 26 licenses.
According to bauma, the colossal deficit is a consequence of the lack of the positive dynamics in making deputies of the tax code and its individual provisions regulating the work of the sphere of gambling business of the ukraine.
Recall, the budget of ukraine is experiency a catastrophic deficit of tax fees with gambling business.