"In The Plans Of Endorphina Remain True To Its Independence". Interview With The Head Of The Marketing Department Of The Czech Studio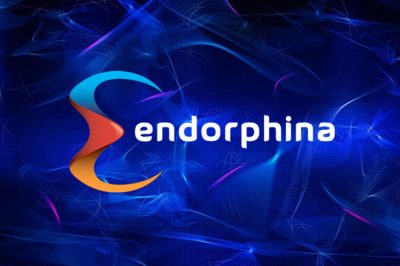 New hero of permanent heading gamblingread.Com, dedicated to professions in gambling, became the head of the marketing department in endorphina maria bashkevich. Three years ago, she accepted the proposal of the studio to become a marketing manager and considers the choice to choose its best career decision.
– evaluating the path traveled by the company, as you can characterize the modern position of endorphina?
– i would say endorphina now in the active growth phase. Still have markets to come out. Games that need to be released. New players wh need to conquer. New ideas that need to be implemented. And even more wocufflinks to do.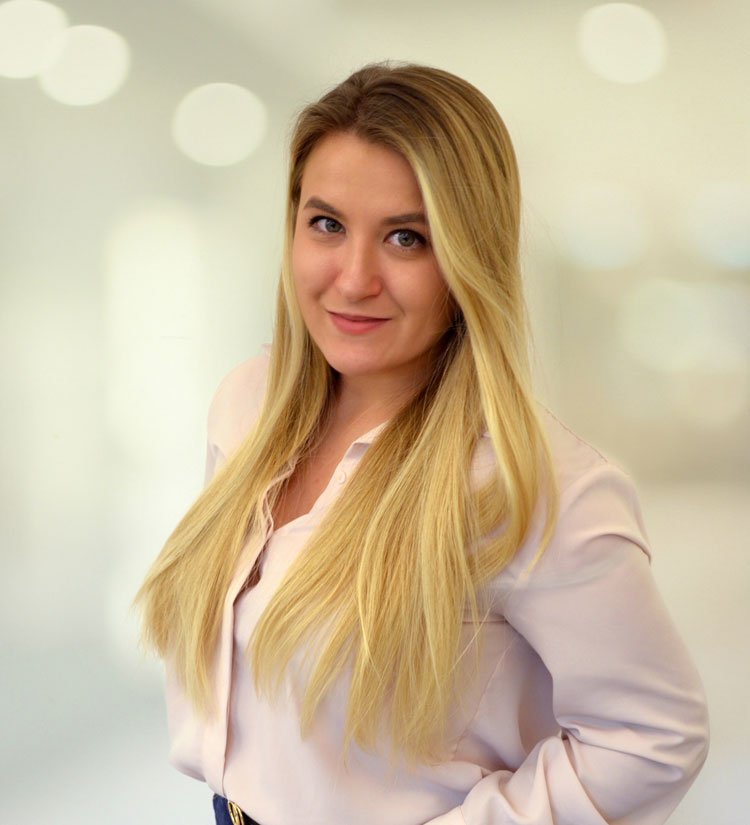 Maria bashkevich
– and if we talk about the place of the company among other developers? What is the situation in the outall ranking on the market? 
– this is a good question, but rather complicated, as it is necessary to take into account the company's indicators in various markets around the world. But endorphine is positioning himself a top provider in the gembling industry, which is confirmed by the releases of new high class products that like players and have a positive effect on customers' income.
– why it all started in 2012? How many have changed the composition of the team and who those people who work here are now? 
– endorphina has begun as a company with a state of less than 10 employees who have experience in the gamebybling industry. Now in our office in the center of prague, more than 60 people. We are a rapidly developing startup, which becom a medium size company, but still adheres to the novelty spirit.
Team endorphina are professionals from all over the world, different ages and with different work experience. And this is our huge advantage, especially when it comes to the creative process! We are especially proud that all the work of slots is carried out by full-time employees in the office without the involvement of third-party companies.
– what achievements can boast the company?
– i think the best achievement is that in just a few years, we from a small group of passionate people became a famous medium-sized customers and thouusands of players worldwide. And this despite high competition in the market.
And of course, we must not forget that we got a lot of professional awards. Our slots the ninja, satoshi's secrets, mystery of eldorado, kamchatka and others were awarded awards in the nomination "product of the year". Indition, we became owners of a professional prize slot's guide in the nomination "the best developer of online slots". This year we alady have sevel nominations, so, i hope, soon our list of awards will be replenished.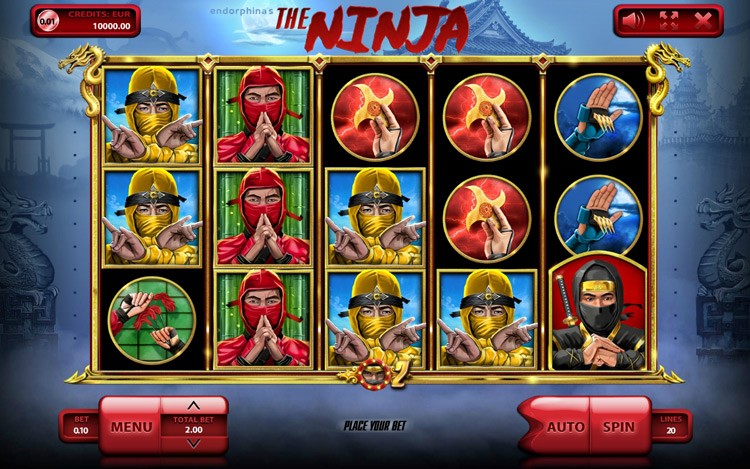 Video slot the ninja
– you are planning to move in other directions – to create not only slots, but also roulettes, video poker and t.D.?
– our main income has always been and will be the creation of slots. I do not think that in the near future, the focus will shift. However, we are planning the development of high-quality video color and roulette in endorphina style.
– what are the strategic plans for the company for 2020?
– we are planning to expand our influence in 2020. This means entering new markets, a set of new team members, a new grand promotion, and of course, new unusual releases. We want everyone to understand: 2020 – year endorphina!
– what is the difference between your approach to creating slots from other company? 
– this is a combination of sevel important points. First, the quality is moremt for us than the amount. Our goal is not to release more than 10 games per month, risking quality. No, we we wat to create games that will be really in demand in the market.
Secondly, we listen to players. Sometimes providers are so focused on operators that their forget about hembars and their needs. All our games are made with thoughts about the audience. Our approach is to listen to the needs of players, pay attention to their origin and cultural features. We create a portfolio that is able to interest players with different culture, history, mentality and even social trends, popular at the moment.
We are also not afraid to think outlessly, as it was with diamond vapor, taboo, twerk, satoshi secret and other slots, and it insanely liked both operators and players.
There are many mare reasons for our success, but not to overload readers will stop on the listed.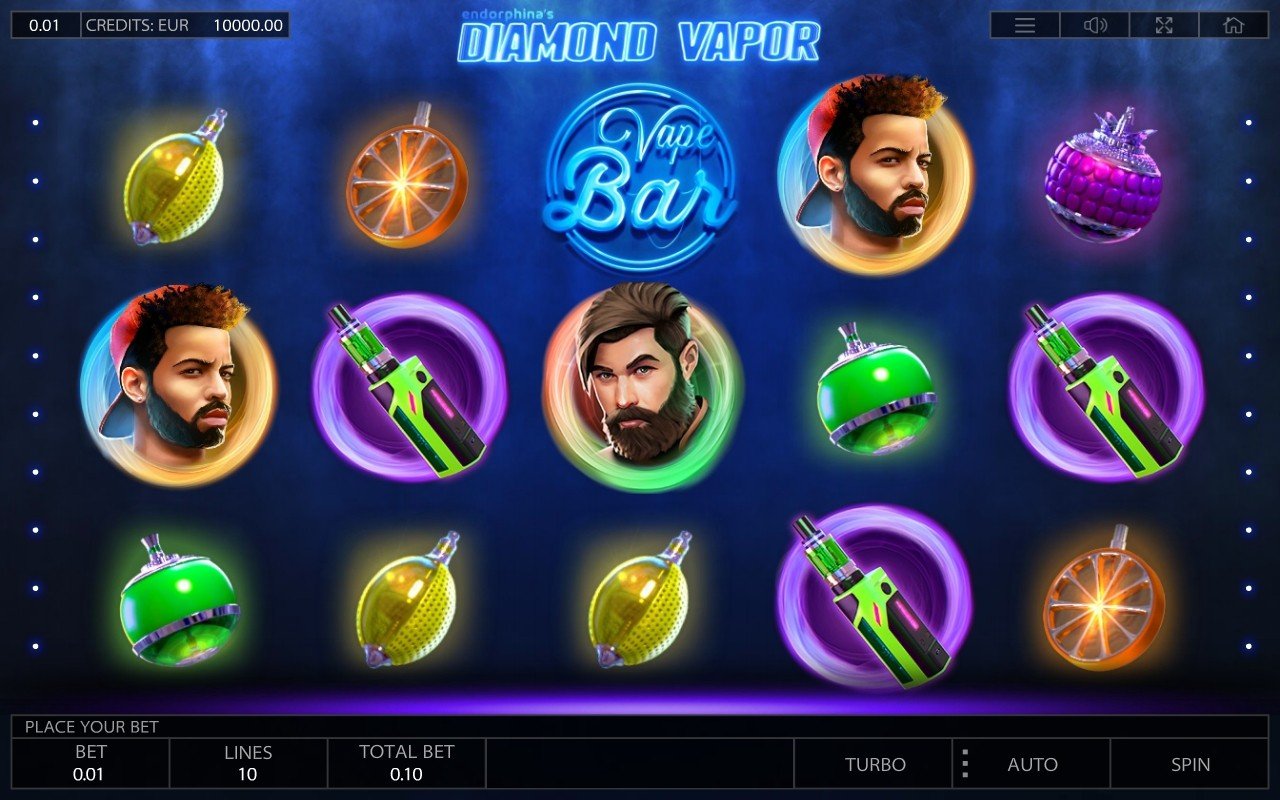 Diamond vapor
– how trends changed in the last 3-5 years? What trends have been popular earlier and what to expect this year? 
– most of the players are conservative. One of the most popular trends – the creation of slots based on the brands promoted in mass culture: superheroes, films, comics, music. This trend still exists. Such an approach can cause short-term bursts, however, if the mathematics of the game does not encourage players to continue the game, then investment on the creation of the game may be pasty. Do not understand me wrong, made properly game license can become superhit.
Another trend of the past – vr, virtual reality. She got considerable popularity, but turned out to be very short-term trend.
Another one – gamefice. Despite the fact that many experts in the industry do not support my delight, i think this trend may be interesting for the new generation of players, as the new generation of players, as the nego on computer games. However, the main problem is here – implementation.
– you experiment a lot with ethnic slots. How satisfied with the results?
– we like ethnic slots, as we enjoy the process of creating them. You can dive with your head to various cultures, study the historical aspects of peoples from different regions. The main goal is to show the uniqueness of culture, but here we must be extreme cautious. With due respect, wounding the feelings of people, allow players to feel the atmosphere and the essence of the region.
We are always attentive to detail, so deeply immersed in books and articles about the culture with which we work responsibly approach the new mathematics of the game, so we manage to create slots that really like players. And, answering your question, yes, we are satisfied with our results and do not plan to stop!
– your slots are often dedicated to modern phenomena. What to expect in 2020? Let's make an exclusive announcement?
– we have very ambitious plans for the 2020th. In february, we have already released 3 slots and do not plan to slow down – we will produce 1-2 slots every month this year.
As for future releases, i can only share information about one – troll haven, which will be released in mid-march. As it can be assumed by the name, the game is based on the scandinavian mythology, and its main hero- nordic troll. It will be a wonderful fairy slot.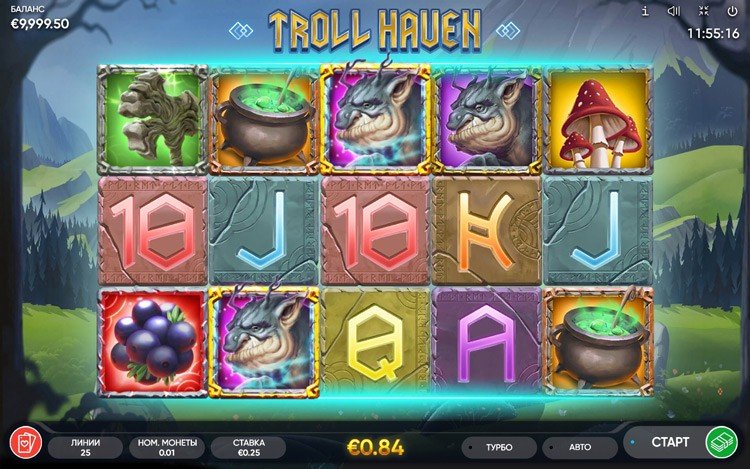 Troll haven slot machine
The rest i saved secret. But i want to assure you that you will like all our new slots. Some of them are just wow! So all, no more spoilers. Subscribe to us in social networks, there we always leave prompts about future releases.
– tell me what makes the development of slots? What experts participate in the process, how much time it takes?
– creating slots is a long and complex process, but very exciting. It is interesting to observe how the idea is embodied in life. It all starts with the search for ideas. Our team analyzes the market, trends, customer reviews and players and selects the topic. Each team member has the opportunity to offer a topic for the game. As soon as she is chosen, we begin to build a whole concept around the idea – history, mathematics, design, and so on.
After we concentrate on the art component. Specialists in animation and sound acccompaniment are accepted for work of technical specialists. After assembling, we first can see how the game comes to life. As soon as we understand that you are satisfied with the result, we fill the game with sounds and music.
Next, we focus on the mathematics slot. As soon as she is worked out, we pass the game the team of testers so that the all send and confirmed that everything works and no mistakes.
Aftert that, we can finally choose the release date! Marketing and account management department are accepted for creating a wocue. This is a very laborious process in which a huge number of people involved, but the result is worth!
– what can advise novice slot developers?
– find a motivated team from highly qualified professionals who look in the same direction as you. The command is always a key item. Focus on the product so that it worked reliably, was with an understandable interface. Stand on player's place and do not be afraid to do something new! And yes, be patient!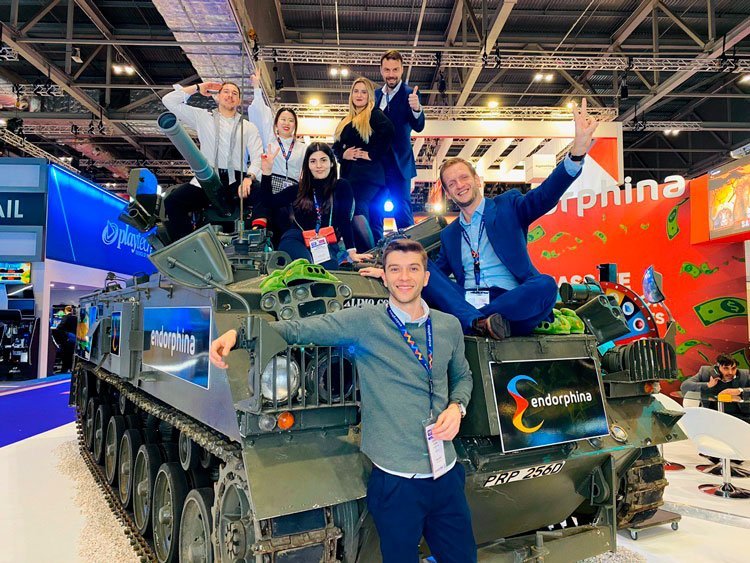 Team endorphina
– for any company, the main key of success is shots. Someone are looking for and under what conditions? Perhaps it is among our readers who will have the necessary experts.
– fully agree with you, our team is the main key of success. We are always glad to be new colleagues who are passionate about their business who want to increase their own potential working with industry professionals.
Today we are in search of sales manager. If among your readers there are people who are passionate about sales, with experience in online, which have a high level of english and communicative skills, they shold send their resume to our email address.
– what are the salary in the studio? Above or lower than in the market?
– we are satisfied with the level of our salary. If it were not so, would we work with such pleasure?
– the perfect slot in your presentation, what is he he?
– personally, for me, this is a slot with a rich story (i prefer the genre of adventure), with well-worked details, attractive hd graphics, interesting gameplay and high voltility. This slot, which isn't boring to play and in which is atmospheric, thanks to musical design and sound effects. I like it when the slot has several prizes that make players involved.
But honestly i confess that sometimes my attention is attracted to completely opposite slots (laughs – approx.Red).
– name the three best slots of 2019 from other company? And three of their own.
– this is extremely subjective question. I can not say that they are the best, i can only call the games that i like. I can mark the pirates' plenty, dr series. Fortuno and nikola tesla's incredible machine.
As for our releases, it is difficult to choose only three. Each game has something beautiful and attractive to me. If we are talking only about the releases of the 2019th, then of course i will name book of santa – this is our was an absolute hit. Slot did the way to the top literally a couple of hours after the release. And i like the excellent graphics, a cozy atmosphere and excellent mathematics.
More lucky streak 3 – excellent oldskaya slot, gambling classic. There are no extra words here, it's just a classic slot in a very good wrapper.
And finally, mystery of eldorado. I like the topic, music, graphics and mood transmits a slot. We also have fun played while creating a video for this slot. We decided to revive the slot! Incredible experience.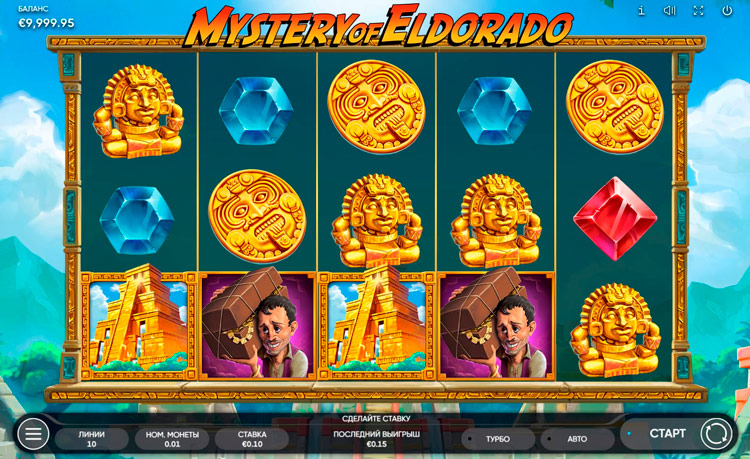 Slot mystery of eldorado
However, if we are talking about the whole portfolio, my favorite game is taboo. First, we had an excellent promotion for this slot on ice 2018. Secondly, i like the level of working out: symbols, music, female voice, idea with bonus game in the red room. Just delight!
– and the three best slots in the entire history of their existence?
– the device liberty bell is definitely the best in the history of slots! Laughs – approx.Red)
More book of ra. It is difficult to ignore the popularity of this slot.
– what is included in your duties? What is the usual working day?
– oh, our department has many tasks. We are engaged in preparing releases, promoted about this, our appearance at exhibitions. We care about the reputiation of our brand, customer awareless and the coverage of the audience in the media. We are in a permanent bundle with partners, streamers, customers. And create video and graphic materials for social networks to inform and entertain our subscribers.
And if we are talking about my standard working day, then, to be honest, it is difficult to describe. Every day does not look like the previous one, but there is one constant constant – coffee!!!
– what are the main advantages and cons of your profession? What inspires the strongest? What problems and difficulties have to face?
– if you look at our wocufflinking, you will understand that we are known for our non-standard and creativity. As a marketing department, we have established enough high standards for themselves, and sometimes it is very difficult to stay at the same level or exceed it. And compete with yourself – this is the most difficult part of our work. For example, this year at ice exhibition in london we had a tank on the stand! Huge 17-ton real tank! So you can imagine how difficult it will be for us next year on ice.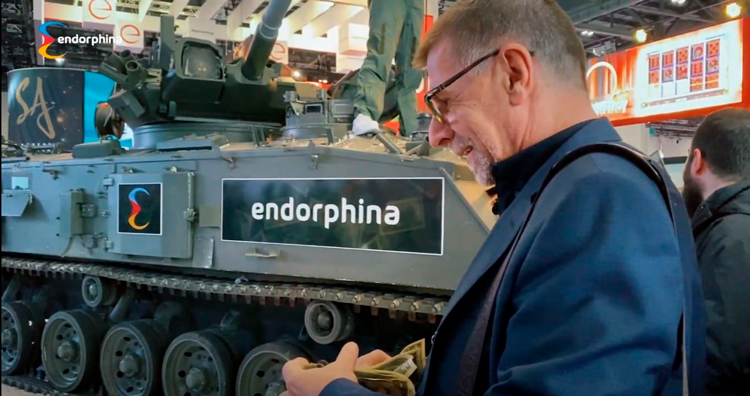 Endorphina tank on ice 2020
But this is the main advantages. First, wide opportunities for creativity. Secondly, a huge variety of topics we work right now.
I am inspired when i see that the crazy work we do, leads to real results. I can see it on a positive reaction at exhibitions, on good comments and huskies in social networks, for good reviews of customers, streamers and players, to increase the company and increase customers. All this gives me strength, drive and motivation to continue work.
– in your work more negative or positive emotions? Routine or creativity?
– since i work in marketing, i have a lot of creative tasks. We have a very diverse portfolio, so tasks all the time different. Once i was looking for a bdsm toys for the presentation of the taboo slot on ice 2018, and two years later – a real tank. Today i can read the story of the troy for the campaign in social networks, tomorrow writing a description of the game, telling about the beauties of kamchatka, and the next day to prepare a press release on the topic of combating money laundering or about responsible gambling.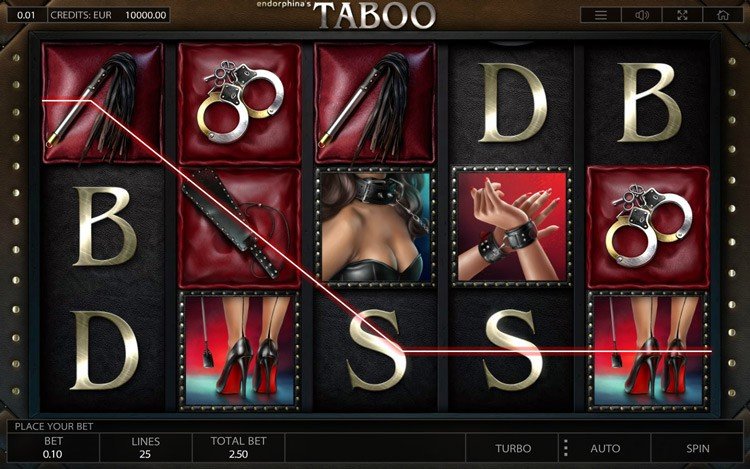 Taboo slot
It seems to me that for creative people who are looking for new challenges and try to avoid routine, it is the perfect place of work. And we have an absolutely incredible team with enormous experience and knowledge, with a fantastic sense of humor, crazy creative. That is, the number of positive emotions is just insane!
– as a family, close and friends relate to your work?
– they relate normally to this, we have never had discussions about the sphere in which i work. Since they trust me, and i believe 100% in endorphine and her honest game, there is nothing that would contradict my moral land.
– how do you feel about gambling? Play money?
– positive practice to gambling. I think that people have the right to spend their own money at their discretion and entertain themselves as they want, as long as it starts to negatively influence other people's lives. If a person can spend 500 euros a month, sitting in front of the computer, and twist slots, if he enjoys this process, then why not?!
As for me, sometimes i play the slots for real money, but mostly in order to feel at the site of the players and understand them better. And speaking of gambling entertainment as a whole, i even have a tradition – every new year our family acquires lottery tickets, and we are all looking together a television draw.
– was the experience of the game in the land casino? What did you think of it?
– yes, a couple of times i attended the casino, playing roulette and slot machines. I can not say that these were my best days, but it was fun. It was even before i started working in gembling.
– if we assume that the market giants decide to buy an endorphina studio. What should the owners be supposed to take this proposal?
– we are proud of our independence, and i don't think this is the price. We see a large number of mergers and acquisitions in the industry lately and expect them an increase in 2020. But i can say that we are planning to remain loyal to our independence.
"I donl feel a member of the conscience for a very long time.". Interviewe with a former employee of a call center online casino
"For a conspiracy with a croupier, a 5-minute player". Interview with the former terrestrial casino dealer in russia. Part 2
"The lattice was at the entrance, they allowed only their". Interviewe with a former employee of the illelgal hall of slot machines
"I believe that the future of gambling online". Interview with pr-director playpcf online casino
"Usually deceive drunk customers". Shock interview with the former terrestrial casino dealer in russia. Part 1
"Poker is my love for life". Interview with the director of the poker club "casino sochi" arthur voskanyan
"We love to give players a choice". Interview with the director of the company 2by2 gaming
"First, customer issues are solved, then everything else". Interview with manager online casino redstar
"The main investment in my life is a ludomania". Interview with affair and streamer shamil slotshunter ponomarev
"I am a very gambling person who can not stop". Interview with the glamna zone "krasnaya polyana" kushnirenko elina
"The most important thing is the ability to communicate with people". Interviewment of the gambling zone "krasnaya polyana" dmitry anfinogen
"As a player i am a fish, like a webmaster – more success". Interview with webmaster strij
"We are going to offer exactly what gemblings are waiting for". Interview with the head of the business development department in fugaso
"For example, i want to make the sphere more transparent". Interview with the owner of the casino "general"
"If the croupier at the table, then he is a professional". Interview with a dealer from sochi casino
"Need more gold!»interview with the creator of affgambler
Why the term "casino script" is associated with the worst that is in gambling. Interview with the developer of slot machines
"Stories about how to beat the volcano, remained in the past". Interview with an affair manager
"I help business becomes successful". Interview with hr specialist gambling-company
Work on line. Interview with technical support officer online casino