In The Us, Began To Close The Casino Again Due To Coronavirus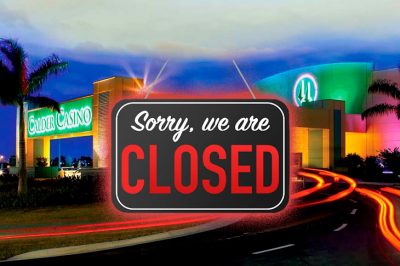 Several casinos in the united states were re-closed, or received an indication to suspend work for a certain period. In miami churchill downs' calder casino, hialeah park, casino miami and magic city are already closed. The indian community of the gila river suspended the work of three casinos in the second time.
In michigan, two employees of the restaurant legends diner in casino soaring eagle tests on covid-19 gave a positive result. Rush street's rivers casino in pittsburgh received an indication to suspend work for a week, after the koronavirus officer has been discovered.
All casinos mississippi visitors obliged to wear protective face masks. Similar measures were taken at the end of june in all las vegas casino.
Nevada state governor steve sisolak warned that all gambling establishments must comply wearing masks. Otherwise, the casino will be closed again. The united states is in the first place in the world by the number of cases covid-19. The authorities decide to repeat the closure of gambling institutions against the background of the growing number of infected. At the same time in the uk, the government is not in the hurry to open ground casinos again, despite the fact that the number of new patients with confirmed coronavirus decreases daily.