In Ukraine, Engaged In The Development Of A Memorandum On Gambling Advertising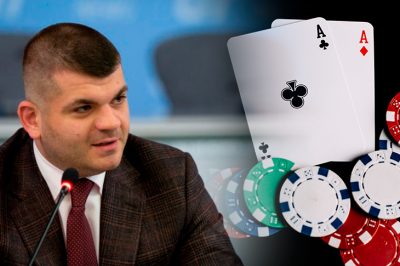 Head of the all-ukrainian council of gambling (ugc) anton kuchukhidze in the next author's material touched upon the topic relevant for the gambling market the topic – advertising gambling entertainment. According to him, the state will take an example from other countries where an effective regulatory system has already been introduced. Kuchukhidz noted that the local market im important to create a set of interaction rules between operators for responsible work as soon as possible.
The ugc head announced the exacerbation of the issue of advertising policies of a number of gambling companies, which now exists in ukraine.
In his appeal, anton kuchukhidz noted: "i dont want to act as the last instance that makes legal decisions, but i have to admit that the existing advertising campaigns of official gambling operators of the ukrainian market are far from the basic principles of socially responsible business. In a special law, all these norms are spelled out, but so far they are not executed. ".
Also, according to the functioner, marketing departments of the casino, lotteries and bookmakers, which work within the framework of local jurisdiction, should be properly approaching the number and content of advertising shares of their operators.
"Aggressive popularization is wrong. From this approach, the number of clients will not grow. This applies to both the ground market and the online segment. Not all mayrs who have advertised their faces in alsible ways, defeated their elections. This is a very subtle question that affects human emotions, kuchukhidze added.
At the end of his monologue, the head of ugc admitted that the all-ukrainian gambling cooncil last week completed the creation of a memorandum that will regulate the advertising of gambling business in the country. Now passes the process of coordination of the document. In the future, as kuchuhidze assured, the project of the memorandum will be offered to all market participants.
Recall the verkhovna rada of ukraine decided to reduce taxes for gambling business.