In Ukraine, Launched A "Stop List" Of Citizens Who Are Denied The Entrance To Gambling Establishments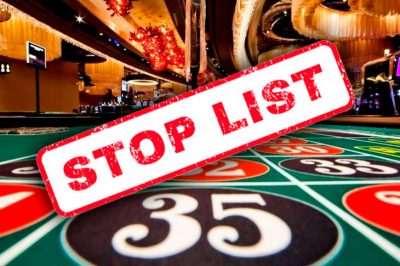 According to the report of the commission for gambling and lottery (krail), in ukraine, the register of persons who will not let go to gambling establishments of the country officially began its work. The corresponding document is posted on the official website of the ukrainian regulator.
It is noted that on june 16, the "black list" was launched in test mode. It contains the names of citizens to whom the body banned visiting the casino, the halls of slot machines, bookmakers and sales points of lotteries.
When adopting a law on the legalization of gambling in ukraine, the authors of the document were regulated by the norm on which every citizen of the country, who wishes to take part in gambling entertainment, must necessarily go through the identification procedure by providing truthful and actual passport details.
The bill puts forward the basic requirements for which operators will be focused when tolerance of persons in their gambling objects. The first and most basic – age from 21 years. The second is the lack of problems associated with financial obligations (alimony, subsidies, large loans, benefits). The total amount of debt obligations of a specific person should not exceed 250,000 hryvnia. An important nuance of the law is the norm that the waste of faces for gambling can not exceed its income per monh.
"To the sphere of gambling it is impossible to all limited capable and incapable citizens. Besides the tolerance is prohibited by those who are in a separate register of persons who cannot be used by the services of gambling operators, "is written in the document.
Note that within the framework of ukrainian jurisdiction, a list of self-mixed persons will also work. It will be able to fill the citizens themselves who personally want to ban their participation in gambling business. To do this, it is necessary to write and apply the appropriate statemente and apply to operator of the sphere of gembling operator of the spreal to the commision for the regulation of gambling and lotteries.
Recall, according to the expert, the legalization of gambling business in ukraine has become an incentive for the development of business activity.