Kiev Casino Billionaire For The First Monh Of His Work Earned 7 Million Hryvnia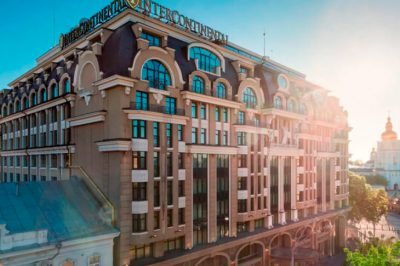 The organizer of gambling business llc "billionar casino kompani", which received a license from the commission on oversight of gambling and lotteries of the ground casino, spoke about the results of the fist month of the functioning of the fist month of the functioning of the billionaire's gambling in kyiv. According to statistics, the work of employees to pay for the work of employees and the rental of the premises amounted to about 10 million hryvnia (26.6 million rubles).
Billionaire casino is located on the basis of a five-star hotel complex intercontinental-kyiv. The object covers an area of ​​506.8 square meters. Casino began its work in mid-may of this year.
Thus, statistical reporting has shown that billionar casino casino llc sent 90 million hryvnia to the state budget as tax deductions for the gambling license (72 million hryvnia), placement on the territory of its facility of four tables to play roulette (4.2 million) 12 tables for card entertainment (6.48 million) and 50 slot machines (10 million).
At the same time, billionaire casino hired 150 employees who pay a total of 1.5 million hryvnias monthly. Rental costs are 7 million hryvnia per month.
Despite explicit youth, the casino has already managed to pay the first winnings to its visitors. So, for the reporting period, 82% of the institutions of the institution recorded victories, playing on slot machines. The remaining 18% remained in the "plus" due to luck in card entertainment.
As for the profitable part, the first 30 days of work casino billionaire took 1,000 guests. They provided an income in the amount of 7 million hryvnia.
Earlier, the commission on the supervision of gambling and lotters of ukraine reported on the soon opening on the territory of the country 37 new gambling institutions. They shold start their work in the current year.
Recall, in kyiv, the first in the history of ukraine will be the fair of vacancies in the field of gambling business.