Krail Held The Fist Official Meeting With The Spanish Regulator Of The Gambling Sphere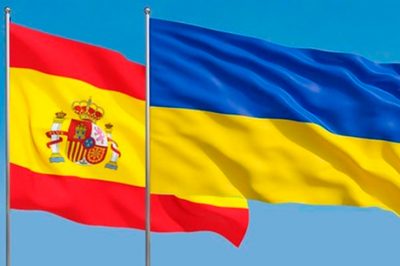 According to the commission for the world of ukraine, the office held the first official meeting with representatives of the regulator of the spanish gambling industry – general secretariat of consumption and entertainment. The conversation took place today, september 30.
The director general of the organization michel director for guillermo sanchez and responsible for conducting inspections of cecilia ponns participated in the dialogue.
Is reported that delegations discussed the development of effective mechanisms in various areas of regulating the gambling business, the functioning and implementation of online monitoring systems. Also on the agenda were issues of basic problems and challenges to the branch of gambling entertainment. In addition, the departments proposed furter steps on bilateral interaction.
Earlier, the commission on gambling and lottery regulation was a special invited guest of the sbc summit barcelona 2021. The event took place from september 21 to september 24 in barcelona. Thus, with round table was held with representatives of the european segment on the topic: "adaptation of changing market conditions has changed the standard working environment, but as leaders are balanced between the definition of common goals and investment in innovation?". The parties appreciated the mechanisms of how can cooperate as possible to find a suitable solution for regulators and leading industry players on such a volatile and incredibly competitive market.
In addition, the ukrainian representation joined the discussion with the members of international masters of gaming law (imgl), discussed compliance with gambling legislation in various jurisdictions and the possibility of updating marketing tools for the development of this industry on the european continent.
Recall, the online casino slotscity was the first in ukraine to authorize the authorization through the application "dia".