Las Vegas Authorities Intend To Change The Slogan For Tourists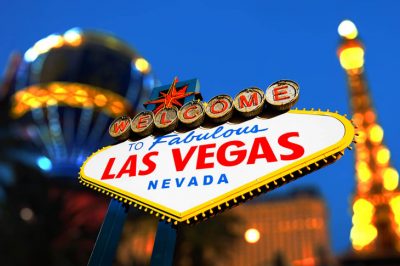 The official las vegas slogan can be replaced by less outcast and provocative, information about it appeared in american media. The authorities want to abandon the slogan "what is happening in vegas in vegas" (what happens in vegas, stays in vegas or what happens here, stays here), which have been associated with the city for almost 20 years.
Slogan's change will be part of a large-scale campaign for improving the image of las vegas and attracting tourists to the city. The new concept is developed against the background of a sharp reduction in the number of guests in las vegas casino and falling gambling revenues.
Slogan "what happens in vegas remains in vegas" was proposed in 2002 by a major american advertising agency r & r partners. Despite the fact that many locals acted against him, he began to be widely used to promote the gambling resort among american citizens and foreign tourists, becoming an integral part of the history of the city of sins. On the main stages of development of the largest american gambling zone editorial board gamblingread.Com told in published newly video on his youtube channel.
The main claim with the former slogan is the statement that tourists can perceive it as a call for unlawful behavior in the casino, clubs and restaurants of the city. Indirectly the same model was created and maintained due to the hollywood films "bachelor party in vegas", "once upon a time in vegas" and t.D.
It is assumed that the new slogan will sound as follows: "what happens in vegas is only here". It was such an version of 4 times that the aerosmith soloist steve tyler at his concert in las vegas in december 2019. Tyler announced the official announcement of good news for all visitors to the city of sins, which he will report on january 26, 2020. Subsequently, in social networks, several stars of show business stated their intention to inform their fans a great news of vegas. In particular, lady gaga and shanaya tweene did it.
Interestingly, the locals and this time made criticized the actions of the authorities. In their opinion, in a difficult economic situation, officials should not be launched a large-scale advertising campaign with the involvement of stars. Budget funds that will be aimed at promoting las vegas among tourists, according to local residents, one could use more rationally.
Read about the best casino las vegas here.