Macau Casino Introduced Special Rules For Guests And Personnel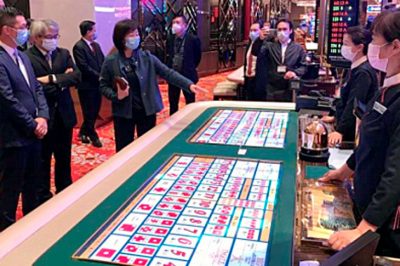 In macau, after a 15-day quarantine opened 33 of 39 casinos, but now there are special rules in gambling establishments. Bureau of supervision and control of gambling obliged all guests and employees of the institutions to wear medical masks. Also, the department demanded from the leadership of each casino to limit the number of players behind the tables with roulettes, blackjack, baccair and other games.
The head of the inspection dicj joe wong said that the staff of one casino filed a complaint to non-compliance with the requirements of the gambling institution. According to him, the owner did not provide medical masks to employees. The official noted that the situation was solved after the commission's intervention.
Another casino received a remark from the report of chips did not properly. Such a presription was also issued by representatives of gambling supervision bureau in order to prevent the dissemination of infection among visitors. Joe wong noted that agency will conduct regular checks on the implementation of these requirements.
In early febrary, the government of macau closed all the gambling establishments in the region for 15 days. The reason was the spread of coronavirus covid-19. The amount of damages from a forced break in the work of the casino is not yet called.