Macau Plans To Close The Casino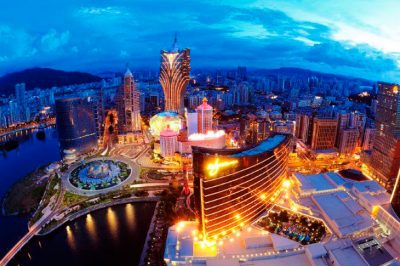 Macau authorities will consider the temporary closure of the casino in the region. To this called the head of the special administrative district of hechhen. The reason was the risk of distribution in the gambling zone of the chinese coronavirus.
The decision on the closure of gambling institutions is considered due to the danger of the dissemination of the disease in the places of large cluster of people. Macau casino at any time of the year attract a huge number of guests, and in the season of the season january, the flow of tourists in the gambling zone is only increasing. Currently, public events have already been abolished in the region, which traditionally undergo this holiday.
"When a sharp respiratory syndrome spread to macau 17 years ago, we were fortunate enough to fix only one case of the disease. But now the country in honor of the country new year. This flow of tourists can bring a disease into every province of china, "said ichen.
Macao – a special territory as part of the people's republic of china, which in recent years has held the title of gambling capital of the world. Special administrative district is known for its casino, nightclubs, concert venues, hotels and other leisure-oriented facilities in the region. Since 2010, the gambling business brings more than 70% ofome to the budget.
According to official statistics of public administration of tourism macau, in 2019 the region visited more than 39.4 million people, which averages more than 3 million people per month. The greatest part of the guests (36.3 million tourists) – chinese citizens.
The outbreak of an unknown coronavirus began in china in decept 2019. As of january 25, 2020, there are more than 870 infected countries in the country, more than 40 people died. To keep the spread of the virus, the authorities introduced a quarantine in 13 cities. Cases of the disese are also fixed in thailand, japan, usa and south korea.