More Than 14,000 Latvians Voluntarily Banned Themselves To Play Gambling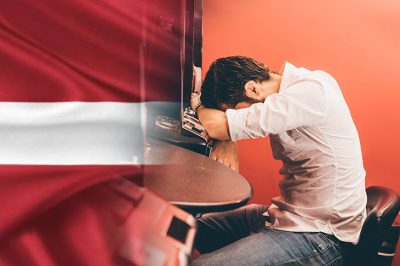 In the press release of the governments of the innovative schemes for the work of the gambling schemes for the work of the gambling sector, indicates of the. So, since its launch on january 1, 2020, the "register of dedicated persons" received 14,620 applications from people who wish to voluntarily prohibit part in gambling.
The voluntary scheme blocks access to game sitees and casinos both in the ground sector and on the internet, helping people with compulsive or addictive behavior to avoid further aggravation from gambling entertainment.
To exclude yourself from player lists, the user is enough to go through a quick registration procedure on the official state portal using its personal data and identification code. The minimum blocking time is 12 months. Currently, in the period of tight restrictions on movement, the application may be filed only remotenet, using electronic identification tools for personal authentication. Registration comes into force from the date of application.
Signan byrne, head of lottery supervision inspectorate and gambling, said that this scheme has proven its effectiveness against the background of concerns that blocking and similar measures can lead to a splash of popularity of online gambling.
"The register of risk depending on gambling is one of the tools that can help in the fight against ludomania," said birn.
Within 2020, the agency provided more than 550 free psychological advice to players and their relatives.
In the 2019 study, published by the ministry of health, it was found that about 16,000 residents of latvia are exposed to the risk of development of ludomania.
Recall, about 20 casino operators filed applications for the ukrainian license.