Morgan Stanley Worsned Its Forecast For Macau Casino For 2021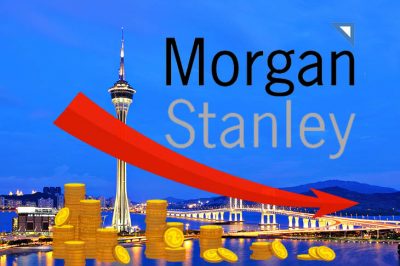 Analysts of one of the world of morgan stanley revised their previous forecast for the development of the macau igor market in 2021. The agencyted that the gross revenue of the "chinese las vegas" will be only $ 24 billion, and the amount of profit before all expenses (ebitda) will reach 6.4 million dollars.
It im important to note that the new assessment of gross income (ggr) of the chines branch of gambling entertinment is 65% of the total revenue of 2019. At the same time, the indicated numbers below the previous expected growth of 70%.
As one of the worse forecast, a weakened vip segment was named. His income must be 40% of the 2019 level, and earning the mass market of macau gambling, is expected to reach only 80%. Accordingly, according to analysts, the vip segment will continue to pull the overall ggr down.
Indition, china recently approved new fines for those citizens of the mainland country who organizes gambling abroad. The law will com into force on march 1.
According to analysts morgan stanley, "a third of asian revenues from gambling comes from outside macau, some of which are made by chinese consumers and may return to macau, and recently published criminal law makes it difficult for foreign countries to attract chinese customers. All this will also negatively affect the financial indicators of the industry in 2021.
However, despite not the most rainbow forecasts, macau's gross income from gambling in 2022 can reach 47 billion us dollars. Some gambling institutions have planned expansion that can increase demand and raise stock prices.
Analysts added: "shares tend to increase in 6-12 monhs before opening of the casino. We export that 2021 will become an important year in which the prerequisites of return to normal life will lead to an increase in securities casino macau ".
Recall, the casino of great britain was again in isolation.